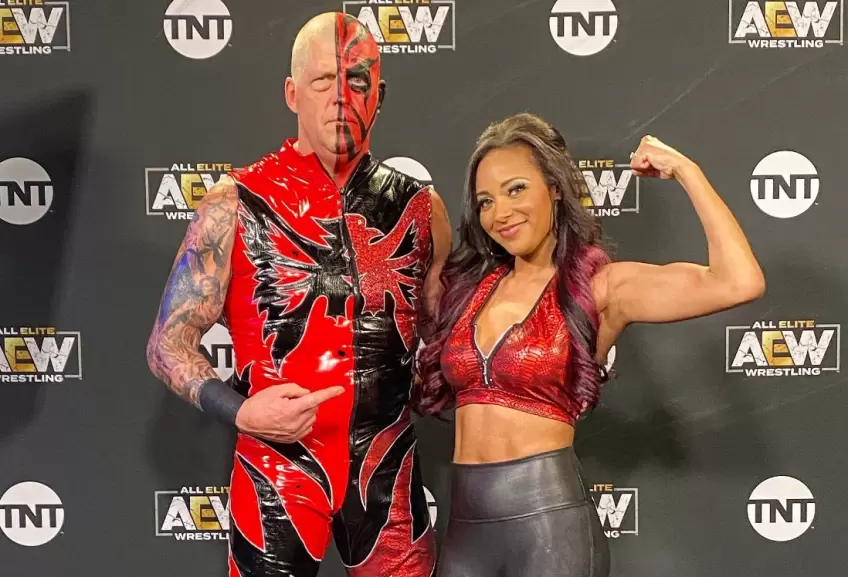 Dustin Rhodes is the real-life brother of WWE star Cody Rhodes, and he spoke about the AEW coaches. Dustin Rhodes is the son of the popular WWE Hall of Famer Dusty Rhodes. Cody is a former AEW Executive Vice President. He left the company this year to rejoin the WWE, even though he said plenty of negative things about the company and the work culture.
Dustin is still an integral part of AEW and he is one of the most senior wrestlers there. Currently, he is helping develop the AEW women's roster. He spoke about the differences in the Taco Vlog.
Dustin Rhodes Speaks About Coaching the Women in AEW
"The other company's different," Rhodes told Thunder Rosa on Taco Vlog.
"You don't get to coach". Dusty Rhodes then spoke about how he tried reaching out to women in the WWE. However, he never got the right reaction in that company. "I did occasionally before the shows and stuff like that," Rhodes recalled.
"But coaching here [in AEW] is way different than producing there. We call it producing there. We call it coaching here. It's real strict. They gotta do exactly as they're told, basically. There's lots of things they can and can not do.
"And it sucks for them because they can't spread their wings and do some really cool stuff like you ladies do. They're so strict. It's not the same there. It sucks. It's hard". Dustin Rhodes stated that many people have approached him in AEW to seek out his knowledge.
He revealed that he is open to sharing his knowledge with everyone. "From day one here – it started with Britt [Baker] and Bea Priestley," Dustin Rhodes said. "They had a hell of a match. We went on from there.
We started hiring more girls. I was diving in with them. I just started having training sessions with them. Just because I wanted to. Because I wanted the women's division to get somewhere other than where it was at. And WWE has done a good job at that.
But I want to see us, AEW, do that. Right? And it's not because I don't like the guys, but I truly, truly see the desire in you ladies and how you want to make it to that next step. And that means a lot to me because I like the challenge.
I like that challenge, to get you guys there. In any way possible that I can possibly lead you to success, I want to get you there because I care".