Gay wrestler Anthony Bowens: There were so many thoughts running through my head
by
SEAD DEDOVIC
| VIEW 621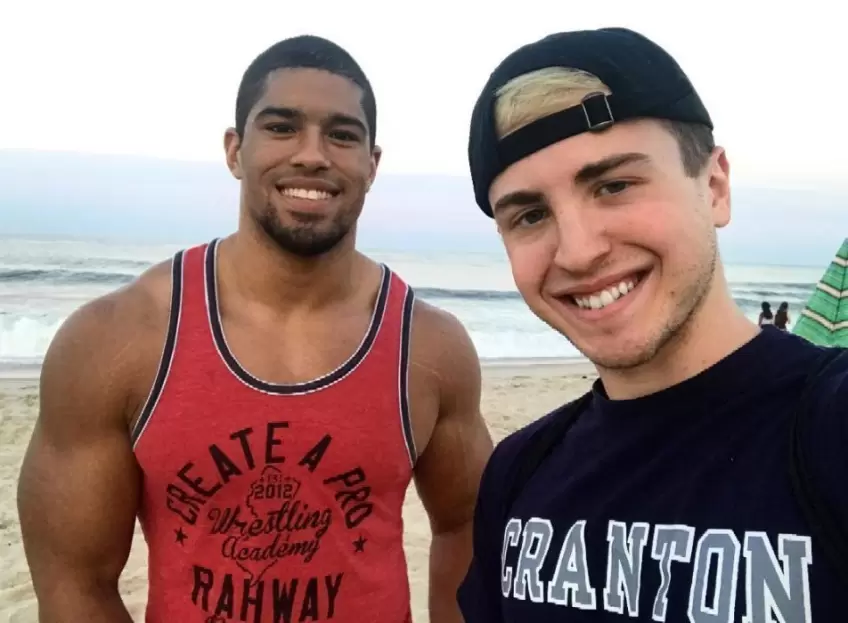 Anthony Bowens talked about his early career and whether his sexual orientation will affect his career. "There were a lot of thoughts going through my head at one point if I'd ever be successful in the business," Bowens said, as quoted by Wrestling Inc.
"I started wrestling in 2012, and by that point, I had been out just to my friends at that point. There wasn't really that many out athletes. I think Darren Young was the only guy actively out as a professional wrestler.
So there didn't seem to be any hope for me, if I came out, to be successful in the business. That was something that scared the hell out of me for a very long time. "And that was actually one of the biggest things that kept me in the closet for a long time.
My friends knew, and then my parents eventually knew, and everybody was super supportive, everybody was super helpful and helped me become comfortable with myself. But it was just the wrestling aspect of things. There were so many unknowns.
Would fans turn on me? Would I have to start defending myself in the ring because people might not like my 'lifestyle?' There were so many thoughts running through my head, so I had no idea if I was wasting my time".
Anthony Bowens on the WWE roster
There weren't many gay wrestlers or teams, and many remember Billy Gunn and Chuck Palumbo. "The Billy and Chuck time, I was still pretty young then," Anthony Bowens said. "But there wasn't that much representation out there, which is why I think having a diverse roster like we have is so important, because it's a little bit of everything.
You've got me, you've got Sonny, you've got Nyla, Mercedes, Diamante, Leyla. So there's a lot of different people on the roster, and stories that people can kind of relate to, which I think is pretty cool now.
Even on the independents, we've gotten to the point where there are shows with all-LGBTQ talent, which is unheard of. I think we're moving in the right direction. There's still work to be done, but it's a lot more positive now in the industry".
Anthony Bowens
• Anthony Bowens Speaks About Wrestlers Struggling to Come Out
• Anthony Bowens Rallies AEW Crowd for Guinness World Record Attempt
• Anthony Bowens Commends Proper LGBTQ+ Portrayal in Wrestling
• Anthony Bowens: "Beware Urban Dictionary - Scissoring Simply Symbolizes Friendship"
• Anthony Bowens on being the first gay champion in AEW
• KC Navarro: "I begged Anthony Bowens for.."