Christian Cage Confronts Wardlow on 5/10 AEW Dynamite
by
SARAH KHAN
| VIEW 625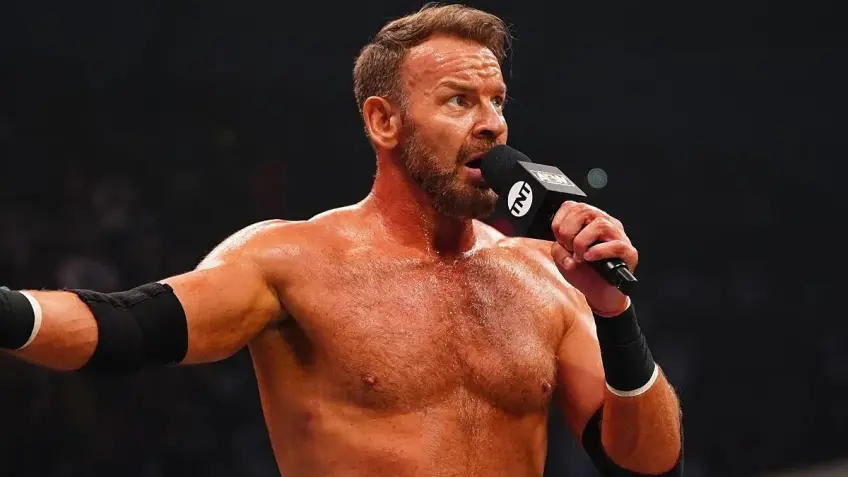 The future of the AEW TNT Championship hangs in the balance as the wrestling world turns its attention to this week's "AEW Dynamite" on TBS. In an eagerly anticipated segment, veteran wrestler Christian Cage is set to make a case for himself as the deserving challenger to face AEW TNT Champion Wardlow.
The situation escalated after Wardlow's recent victory over a local competitor on "Dynamite." The reigning champion challenged Cage and his ally, Luchasaurus, in response to their persistent harassment. Wardlow initially sought a match against Luchasaurus to settle the score, but Christian Cage stepped in to reveal he would be the one vying for the TNT Championship.
Christian Cage's Dramatic AEW Return
Christian Cage's return to AEW programming has been marked by controversy. Earlier this year, he was involved in a heated feud with AEW's Jungle Boy, culminating in a brutal Final Burial match at Revolution.
In that encounter, Cage was buried by Jungle Boy, prompting his temporary departure from the company. The rivalry between the two was fueled by Cage's relentless taunting of Jungle Boy over his father's death, actor Luke Perry.
Cage's comeback to AEW coincided with a new, darker persona for Luchasaurus. Fans initially speculated that the returning star would target Jungle Boy again, but Cage clarified that Wardlow is now his primary focus. The upcoming confrontation between Cage and Wardlow promises to be a defining moment in the TNT Championship's history.
Wardlow, currently in his third reign, regained the title from Powerhouse Hobbs last month. However, the champion's grip on the belt has been anything but secure. He lost it to Hobbs shortly after winning it back from Samoa Joe.
As Christian Cage seeks to capitalize on the title's recent instability, the stage is set for a high-stakes showdown on "AEW Dynamite." With tensions between Cage, Luchasaurus, and Wardlow at an all-time high, the wrestling world eagerly awaits the outcome of this explosive confrontation in Detroit.
Will Christian Cage dethrone the reigning TNT Champion, or will Wardlow again prove why he's the dominant force in AEW's ranks? The answer will be revealed on TBS this week.
Christian Cage
Christian
Wardlow
Wardlow Plans Big for AEW Comeback
Christian Cage Subs for AR Fox in AEW All In Coffin Match
D-Von Dudley Recalls WWE Battles with Hardys & Edge-Christian
Pretty Deadly Eyes Dream Match with Hardy Boys, Edge & Christian
Christian Cage Expresses Doubt Over Popular WWE Theme
Christian Cage's Candid Response to Edge Fan Comparisons: Breaking the Silence