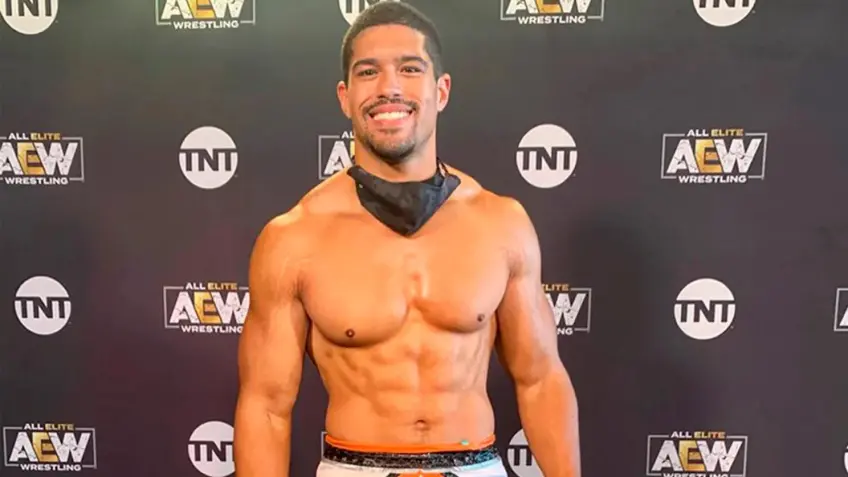 Anthony Bowens is a popular AEW wrestler. Even though he is not the most successful wrestler that AEW has, he is well-known for being one of the wrestlers that came out in recent times. For wrestlers, it is difficult for them to come out, as that can effect their image in a negative way.
Most wrestlers refuse to come out, and keep their identities a secret as they do not want to face any fan backlash that may occur after that.
Anthony Bowens Feels That Chris Kanyon Felt Bad About Not Being Able to Come Out
Anthony is one of the only wrestlers in the world that is open about being a gay.
In a recent interview with Out magazine, he spoke about Chris Kanyon. Chris was another wrestler who didn't come out for a very long time as he feared backlash. Chris also knew that homophobia was on the rise at that time.
Anthony wished that Chris was still alive to see how the wrestling community has embraced the wrestlers that have come out. "I don't know what I would say to him, but I would hope that he would be proud of all the progress that was made, because I did read some of his book about how much he struggled and heard the stories of his experiences going toward the latter end of his life where he did take his life, which was so heartbreaking to hear," said the AEW star.
"I just wish he was around to see it so he wouldn't have to go through that pain. He could exist in the space of professional wrestling doing what he loves that I do every single week." Anthony stated that he faced a lot of challenges after coming out.
He also expressed a lot of empathy for Chris and stated that the deceased wrestler felt suffocated as he wasn't able to embrace his true self. However, the professional wrestling industry has so far embraced all the wrestlers that have come out.
Chris Kanyon was a former WCW and WWE wrestler. He died at the age of 40. He committed suicide. AEW is one of the only promotions in the world that have hired people from the LGBT community and put them on television. They were also allowed to represent themselves properly and were not asked to hide their identity.
Anthony Bowens