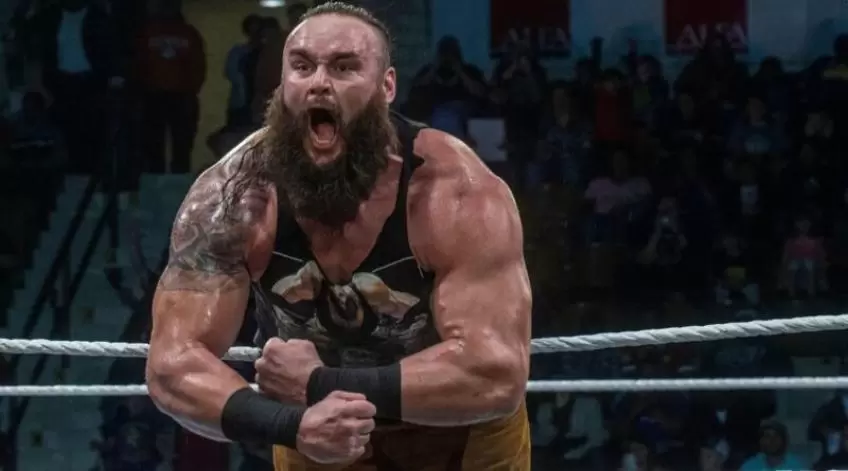 One of the names of the many released in 2021, by the WWE who have caused the most stir online and among the insiders, was certainly Braun Strowman, who in recent years he had also managed to triumph in one of the editions of Wrestlemania, number 36, where he had managed to beat Bill Goldberg, becoming a WWE world champion for the first time in his life, winning the Universal Championship, before the debacle against the Tribal Chief.
After a stratospheric year, with high-caliber feuds against Roman Reigns, the evil The Fiend and many other top-level athletes, Strowman declined, just like Bray Wyatt, with WWE always ousting them. more from the federation's card that counts, to release them overnight, amidst the incredulous comments of WWE Universe fans and insiders, who could not in the least imagine such a moment would ever come last year, despite the pandemic and all its proven difficulties.
Braun Strowman has changed a lot
In the last year, Braun Strowman has dedicated himself together with the other former WWE, EC3, to try to carry on his promotion, with Control Your Narrative or CYN, which was born from an idea of ​​the two, since in WWE, the hardest thing is to control your character and your narrative story to explain to fans.
After seeing him always with his monstrous giant gimmick destroying anything in front of him, in the last few hours Bran Strowman, who has gone back to being called Adam Scherr, due to the rights to the WWE proprietary name, introduced himself.
to the cameras of his social networks in a way never seen before, with a butcher knife and a very particular haircut, while pronouncing a phrase that has become very famous for Heath Ledger's Joker, or "Why so serious". Could this be the ex-WWE giant's new gimmick in his new chapter in CYN? Waiting to know, we remind you after you can see the next performance of the athlete, or at the next Control Your Narrative show from Dallas on May 12th, in which there will also be other former WWE Karrion Kross, EC3 and Erick Rowan.
The Control Your Narrative wrestling promotion that EC3 and Braun Strowman started has certainly been a talking point amongst fans in recent months for various reasons. For people who haven't seen one of their events live, this Thursday will be the first chance to witness Control Your Narrative through their streaming provider, Pro Wrestling TV.