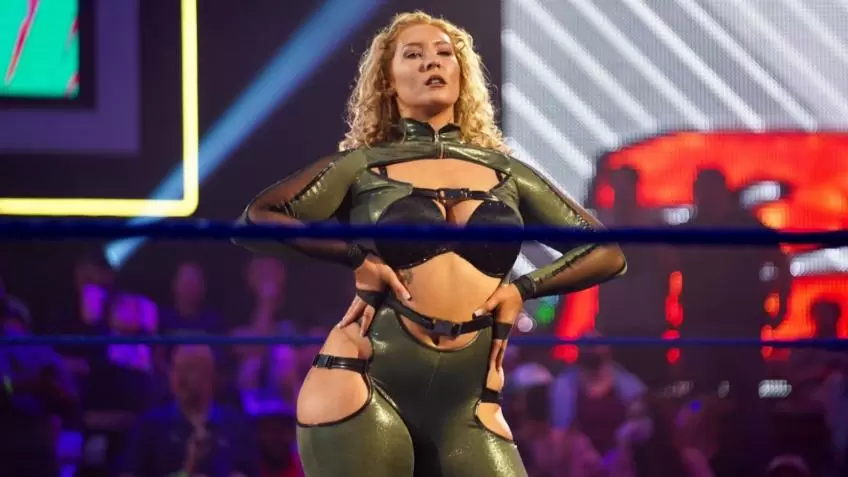 Nikkita Lyons is one of the most prominent young talents right now in WWE, mainly because she has a crazy stage presence, with a particular, irrepressible physique and a very direct and impactful move set. But beyond the beauty and talent of her ring, the girl has managed to attract the curious audience more and more to see her move forward in her career which already seems very promising, with many already predicting her arrival on the main roster very soon.
The blonde was also recently inducted into NXT's first Women's Breakout Tournament and was really close to making it to the final, as she had passed the first round and it must have been easy enough for her to get through the semifinal as well, but sadly we were told of her injury, and that she was replaced at the last by Tiffany Stratton who managed to win the match and go to the final in one of the last episodes of NXT.
New details on Nikkita Lyons
In one of the latest newsletters of the Wrestling Observer, Dave Meltzer and Bryan Alvarez also wanted to talk about the talents of NXT, especially focusing on women, with one of the names that came out of this discussion was Nikkita Lyons' as well as that of the very young Roxanne Perez.
Regarding this topic, the two stated: "Roxanne Perez should be that person (who is going to beat Mandy Rose for the title ed). She is young, she is very good, and she is truly charismatic. She'd be the one to win that title."
While Meltzer echoed Alvarez's words, also talking about Lyons and saying: "I know there have been discussions about Nikkita Lyons, whether or not she will win the title for a long time, but that time hasn't come yet."
In practice, according to Meltzer, it is now certain that WWE will entrust the title of NXT champion to Lyons, in fact, the discussions were about the period and length of the future champion's reign and not about whether she could win it or not.
At the moment, however, it does not appear that Nikkita Lyons will be able to win the title currently alongside the beautiful Mandy Rose anytime soon, although the federation is definitely working to make Lyons "title material" week after week.
As far as Nikkita is concerned, the 22-year-old took to Instagram to reveal that she has a partial tear in her MCL. She stated that the injury was not something to be concerned about but it was enough to pull herself out of the NXT Women's Breakout Tournament.
"Just wanted to give a little detail on what exactly happened as far as the condition. My knee is it. I have a partial tear on my MCL, just a sprain."