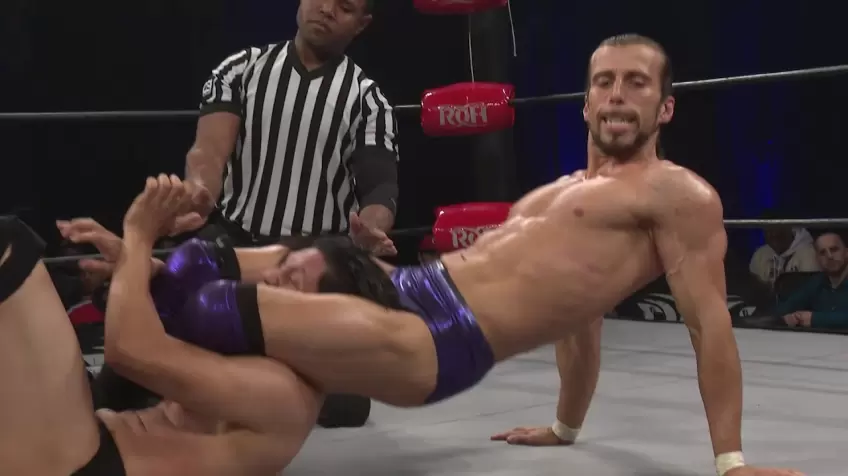 Rhett Titus is a popular ROH wrestler and he recently spoke about wanting to become a professional wrestler. His decision came after he attended a Ring of Honor Event called The Era of Honor Begins. He stated that Steve Corino and Eddie Guerrero are his favorite stars.
Rhett Titus Speaks About Deciding to be a Professional Wrestler
"I went to the Ring of Honor show as a fan," he said. "I thought it was going to be another indie show. From the first match, I was like what is this? I was so enthralled by the Code of Honor and the guys shaking hands before and after their match.
This wasn't sports entertainment. This was wrestling as a sport. There were guys who were similar looking to me and my stature. This was what I wanted to do. I always wanted to be a professional wrestler growing up for as long as I can remember.
Had I not gone to the show that day. I doubt it would be something I would have pursued". He went on to share his experience at the Ring of Honor Training Academy. Austin Aries and Bryan Danielson were his training partners during his time in the academy.
"I had a little bit of mishap with Bryan. I would always be late training. There would be a point and time where every class I was late because I was working at another job and couldn't make it in time," Rhett Titus recalled.
"I would always have to do extra pushups, extra squats, extra running the ropes. I wasn't in the cardiovascular shape I was in today. One day I got out of work early and thought I would be on time today. Bryan would be so impressed.
All of sudden, traffic. I had this idea to get dressed in the car while I'm sitting in traffic so when I get to school I can hop right in the ring. You had to be in the ring at 4 O'clock or you were late. I'm walking upstairs and Bryan says, 'Wow, you made it on time today.' We start warming up and Bryan starts the class.
He says, 'Who the hell brought mud into my ring?' Everyone looks at the bottom of their boots. Of course, I'm the last guy, and there is mud on my boots. I had to do extra squats, pushups. That lesson stays ingrained in my brain to this day".