WWE already had some news in mind for Aleister Black before his firing
by
J. ANDERSON
| VIEW 4988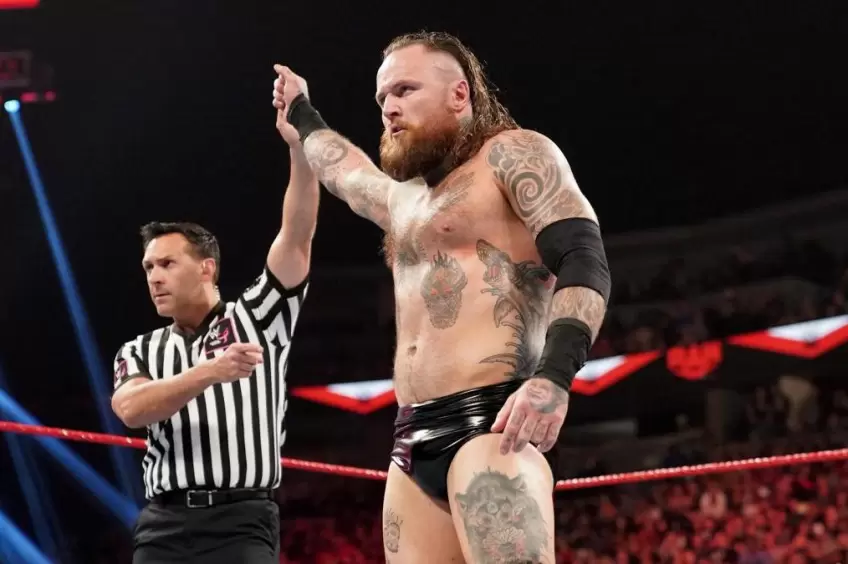 One of the wrestlers whom the WWE released recently and which left the fans of the WWE Universe certainly more shocked and surprised, especially because of the situation in which it occurred, was that of Aleister Black. Black was first an athlete who kept in the "dark" by the Stamford-based company for months before eventually reappearing in some cartoons dedicated to him at Smackdown and before finally reappearing in the ring.
He was also going to attack Big E, in a titled match valid for the Intercontinental Championship. After months of nothing, it seemed that WWE had found a new path for its former NXT Champion, who was preparing very well for his return to the ring, so much so that he had reached a remarkable physical form, in the time available to him, during absence from the ring.
All of that collapsed within just a few days, from when Black returned to appearing on-screen at Friday Night Smackdown, to when news of his firing was released. Apparently, however, WWE was already ready to send it back on stage, with brand new details ready for use such as a piece of new entry music.
WWE also had the new song for Aleister Black ready
As revealed in the last few hours by the well-known site Wrestling Observer, through one of the usual Dave Meltzer Newsletters, it would seem that WWE had in mind to entrust several new details to its dark athlete, including a new theme song.
As discussed in the last Newsletter, in fact: "The angle was not followed by anything during the May 28 show and Black was not on that show, so they probably made the decision to release it in those two. at your place.
They had already commissioned a piece of new entry music for him as well, for the return, they had already planned apart from a small situation in that of NXT, the athlete does not seem to have been used to the maximum of his abilities, especially in the last period in the main roster."
Fortunately for Aleister Black's long-time fans, there will be plenty of opportunities to see him again in major rings around the world from now on.