Shawn Michaels discusses his wrestling style
by
SIMONE BRUGNOLI
| VIEW 3131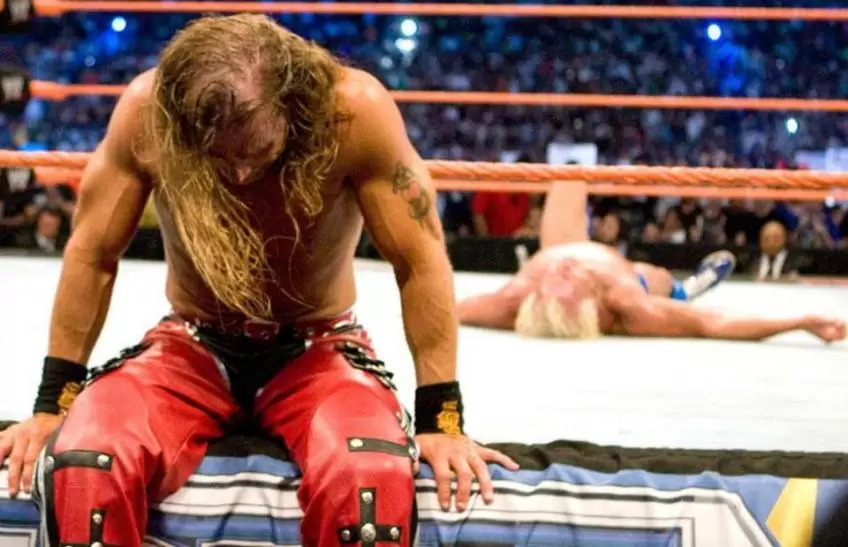 Shawn Michaels is a WWE Hall of Famer and is considered by all to be one of the greatest wrestlers of all time along with other legends such as The Rock or The Undertaker. Currently, The Heartbreak Kid has been discussing this and talking about who is the best in the business.
During the recent interaction on Brandon F. Walker's Rasslin podcast, he answered the question of whether he considers himself the best ever. Here are his words: "No, I don't feel the best ever. When you're young it's fun and you think about these things, now it's different and you can look at everything detached, almost like from a rearview mirror.
I am 56 years old and I think back to when I was 19 and my successful idea was to have a nice car and a luxurious one-bedroom apartment. Things have gone much better and when I feel they approach me with the best ever I feel flattered.
You hear people arguing about who's the best and I'm on the inside too. This is already fantastic for me and goes beyond all my most sensational dreams. Once again I am proud of what I have done and I look back with passion."
Shawn Michaels and his style
Shawn Michaels claimed not to have a specific style and made interesting statements: "Every wrestler has a specific style and what he sets me apart is that I don't really have a style.
I can adapt to all wrestlers and I think this has led me to have great matches and many fights against legends of this business. This is one of my favorite things about the wrestling world. I didn't lock myself in the ring and just fit in, but I was trying to understand the work of others, I think it was one of my best skills.
My best matches? The good thing is that I never planned them, I didn't know if that or this was going to be a great match but luckily it ended up." Former WWE executive Jim Ross says Steve Austin was unhappy after Shawn Michaels walked out on the company in 1997.
Austin and Michaels' 49-day reign as WWE Tag Team Champions abruptly ended when Michaels briefly left the company following a backstage fight with Bret Hart. Dude Love (a.k.a. Mick Foley) became Austin's new tag team partner after the tag titles were vacated.
"Nobody appreciated Shawn walking out on the company," Ross said. "I can tell you that Austin was not happy about him walking out on Steve, so it was just tumultuous times. I've said this before - I may have said this on part one of this podcast regarding Mick - one of the reasons that I wanted to bring Mick into WWE is because I wanted his influence in our locker room. I wanted to get away from the controversy and the personal bulls*** and the ego and the insecurities".