Karrion Kross made a shocking revelation about his plans for the future
by
SIMONE BRUGNOLI
| VIEW 1450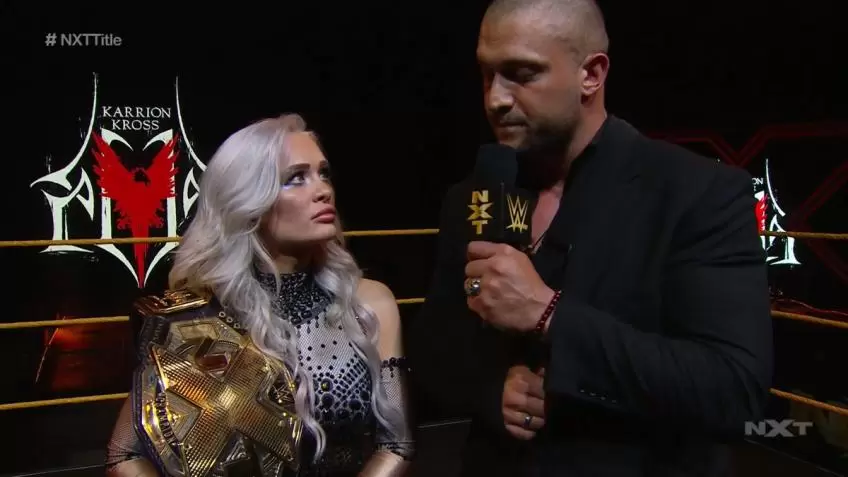 One of the most prominent characters of the last few months of NXT is undoubtedly the absolute champion of the yellow roster, Karrion Kross. After being out for the shoulder problem trimmed in the match against Keith Lee which had earned him the first top laurel on the yellow roster, which had also forced him to give up the champion belt, less than a week after his victory, the champion he managed to win his belt back, beating Finn Balor, in a truly grueling match for the Irish-born athlete.
For a few months, Karrion Kross has been carrying on his reign of terror in NXT and just tomorrow, he will be called to NXT TakeOver: In Your House, to defend his title against 4 athletes on the yellow roster: Adam Cole, Kyle O 'Reilly, Johnny Gargano and Pete Dunne.
This will be yet another test case for the NXT champion, who appears to be one of the most dominant champions in WWE's yellow roster history, both in terms of physical strength and the importance of the character brought on stage.
Karrion Kross on his WWE future
According to Dave Meltzer and Bryan Alvarez in one of their latest Wrestling Observer Newsletters, WWE could make some changes to Karrion Kross's move set, should the fighter be called to Monday Night Raw or Friday Night Smackdown soon.
Regarding this discourse, Meltzer in fact stated: "The thing is, no one ever talks about Karrion Kross, so he's one of many from NXT, but when he lands on the main roster, those Saito suplexes could be at risk, I have a really bad impression of that.
I feel that something is not going to be right and those are some of his signature moves. Maybe they'll say, and I'm pretty sure, something like 'hey, stop that move because it's a really dangerous move.'
" According to what revealed by Dave Meltzer, therefore, Karrion Kross could undergo a real upheaval of his move set once he landed on the rings of Raw or Smackdown, with one of his most particular and incisive moves that could even be banned, due to the danger.
to hurt someone or because it could annihilate too many gimmicks at the kayfabe level, a bit like Brock Lesnar's german suplex, which demolish both physically and morally the characters that The Beast encounters in his I walk in the McMahon rings.
Sportskeeda's own Rick Ucchino was one of the journalists able to take part in the Global TakeOver and he was able to ask Johnny Gargano a question about wanting revenge on Adam Cole, and Karrion Kross a question about his Fatal Five Way concerns.
Watch the full press conference below! Could we see Karrion Kross on RAW or SmackDown sooner than we think? It certainly seems like that could be a distinct possibility now. Alternatively, it could be a way to swerve us into expecting a title loss, only for Kross to successfully defend his title.