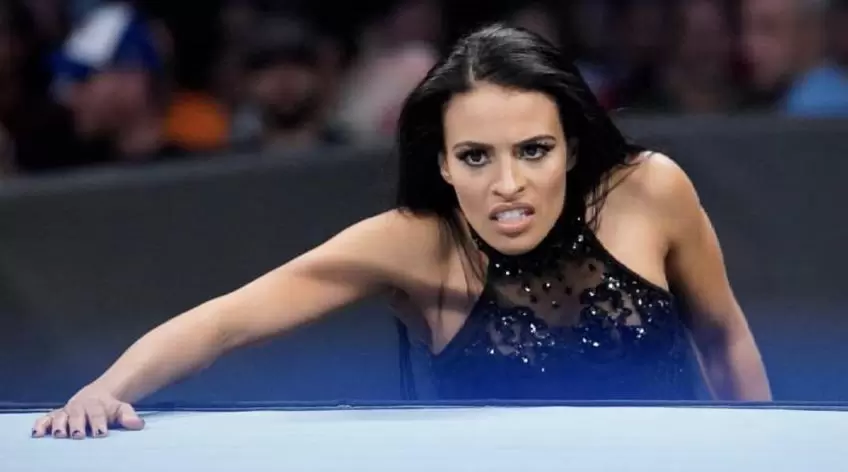 Over the last few months and years, we have seen Charlotte Flair lash out several times against the well-known Wrestling Observer journalist, Dave Meltzer, guilty according to the Nature Boy's daughter of saying nonsense and untrue things about her, even on a personal level.
, making her pass for an unprofessional woman, which she absolutely is not. Apparently, after Charlotte had to literally silence Meltzer in a bad way, another of the protagonists of the Stamford company's rings would now have lashed out at the journalist from overseas, guilty of having attacked her in several podcasts several times.
We are talking about Zelina Vega, an athlete who has just returned to the Smackdown TV screens, after several months spent at home after getting released by the WWE by none other than its chairman, Vince McMahon. Over the last few hours, the two important protagonists of the pro-wrestling world have talked about all sorts of things on social media, with Zelina Vega who initially took it out in general with journalists who say falsehoods about him and with Dave Meltzer who immediately took it personally, immediately transcending the discourse on a much lower and lowest level.
Zelina Vega vs Dave Meltzer: The first act
But let's go in order and see what the two have said in the last hours, mainly on the pages of the well-known social network: Twitter. "Some pictures of the trash writers trying to think about the next lie to post about me." Fightful Select is reporting that the plan as of last month was for Zelina Vega to return to the main roster.
Sean Ross Sapp of Fightful said the following: "Zelina was listed on internal documents in June as a female heel on the Smackdown roster, although she didn't appear at all that month in the company. We aren't able to confirm specific creative plans for Zelina, but were told that as of the time she was added to the roster." Less than a month later, her real-life husband, Aleister Black, was shockingly released from his contract.
Fightful Select had nothing new to report on his status following his release. "We've heard no update on Aleister Black and what his plans are. As with anything, plans change, pal." Following Black's release, there had been talk that some higher-ups in WWE saw the move as a mistake and we're interested in bringing him back. There have also been reports that Black is expecting to sign with AEW once his non-compete is up.