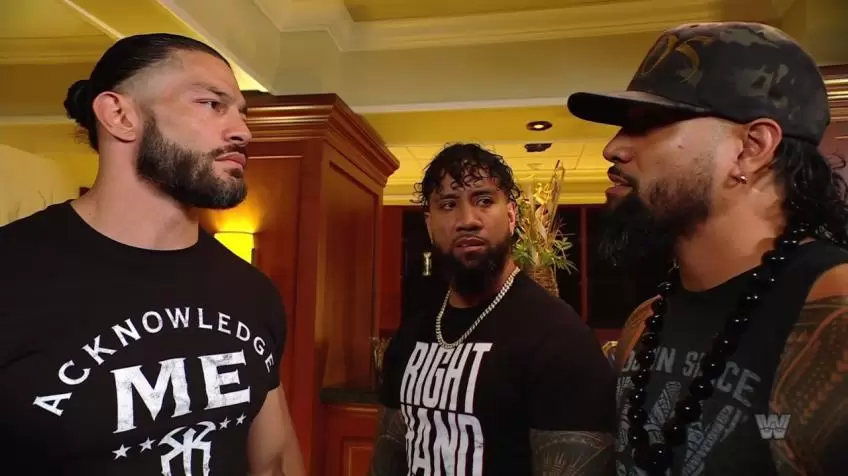 In recent weeks, there has been a lot of talk about the Jimmy Uso affair, after the athlete had been arrested for the umpteenth time by the American police, for driving his SUV in an evident state of intoxication. After the ritual checks, Uso was arrested but was also released on bail.
This umpteenth arrest, however, would not have affected Jimmy Uso's career, with the company that despite having gone into a rage with him, especially for the decidedly more wrong moment in which this arrest came, which he would have preferred to send on stage anyway.
the plans that saw him protagonist for months, complete with a victory of the Tag Team titles, on the couple formed by Rey and Dominik Mysterio, which upset the fans of the WWE Universe. With SummerSlam around the corner, The Bloodline might not be able to hang on to all the gold for much longer.
The Usos were able to capture the WWE SmackDown Tag Team Championships from The Mysterios at Money in the Bank, but it will be interesting to see how the two teams fare in a rematch at WWE SummerSlam. However, the more important feud going on right now is the one between Roman Reigns and John Cena.
These are two of the marquee names in wrestling and their encounter could quite possibly be the biggest wrestling match of the year.
Roman Reigns on Jimmy Uso
After weeks of absolute silence, even the Universal champion of Friday Night Smackdown, Jimmy Uso's elder cousin Roman Reigns, finally wanted to address the topic of "arrest", speaking to the microphones of the New York Post: "We are all human, we are all cynical, we all make mistakes.
Instead of understanding how a person can feel, one should give up on him or maybe turn his back on all kinds of beliefs, this is perhaps one of the ways of seeing him. But I don't think that by doing this you can move forward and gain experience or make progress forward, becoming a better man or a better human being.
So for me, you have to move with great attention, great love and crystal clear communication to ensure that the family continues to constantly improve itself, enabling everyone to make better decisions". In a very wise speech, Jimmy Uso's elder cousin implicitly told everyone that a member of the struggling family must be helped and not abandoned, with the WWE Universal Champion proving to be a great cousin as well as a great human being.
Roman Reigns
Jimmy Uso
The Bloodline
AEW Star Mocks Roman Reigns' Attempt to Emulate Brock Lesnar; WWE Fans React
WWE Next Big Star: Roman Reigns Likely Successor Emerges
The Rock Shatters Records, Captures First Major WWE Title – Not Roman Reigns!
Roman Reigns' Push Sparks Fan Division Over New WWE Signing
Roman Reigns' Mysterious Absence
Roman Reigns Set for WWE Comeback