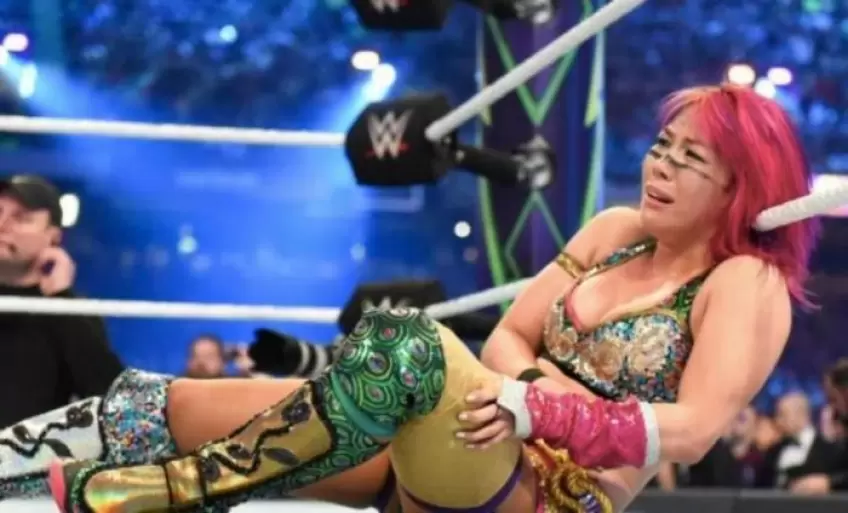 In recent weeks, several WWE athletes have been absent from the company's rings, some for an injury, some for plans that the federation has for them and some because he is fighting in other places, such as Keith Lee, who is continuing his dark matches in
Smackdown
, being used as a heel by the company, to evaluate his eventual turn.
One of the many athletes currently missing from Monday Night Raw's appeal is the former red roster champion, Asuka, who has been missing from the McMahon flagship show for weeks, it seems for lack of creative ideas for her, but in the last few hours, a photo posted by the Japanese herself, showed the reason why the fighter is out of the scene is another and an injury could easily enter it at this point.
RAW Superstar Asuka has shot down rumors about her absence from WWE. The Empress Of Tomorrow has been away from programming for over a month, the last appearance being at the Money in the Bank pay-per-view.
Does Asuka have an injured arm?
Last week, it was reported that Asuka was fine and that she wasn't being used for anything at the moment.
She was also said to have been backstage on RAW but left the venue early because she wasn't booked. After losing a tooth in a fortuitous clash with Shayna Baszler's shoe several weeks ago in the red show rings, Asuka allegedly underwent dental treatment yesterday, with the former champion of all three rosters of the WWE, who wanted to show the results together with the doctor who treated her.
The strange thing that WWE Universe fans didn't expect, however, is that Asuka had a brace on her left arm, a sign that her limb is injured or otherwise fatigued by something. In all this, Asuka did not do anything to hide the brace and obviously, the questions and requests from fans about this orthopedic object have floated under the post.
As you can see for yourself from the photo posted by Asuka, this seems to be the reason why the Japanese is out of the scene, even if we have no official confirmation about it: "I finally have my new tooth! It has taken 6 months since I lost my tooth, Thanks, Dr.
Byron M Blasco." Obviously, the photo could not escape the sight of the most attentive fans and now the news is already on everyone's lips. Is Asuka really injured or was the brace put on just to rest a leg that was a bit too tired in the last period? Will the Japanese of the red show be back on the scene soon or will she continue her absence for other weeks?
Asuka
Asuka