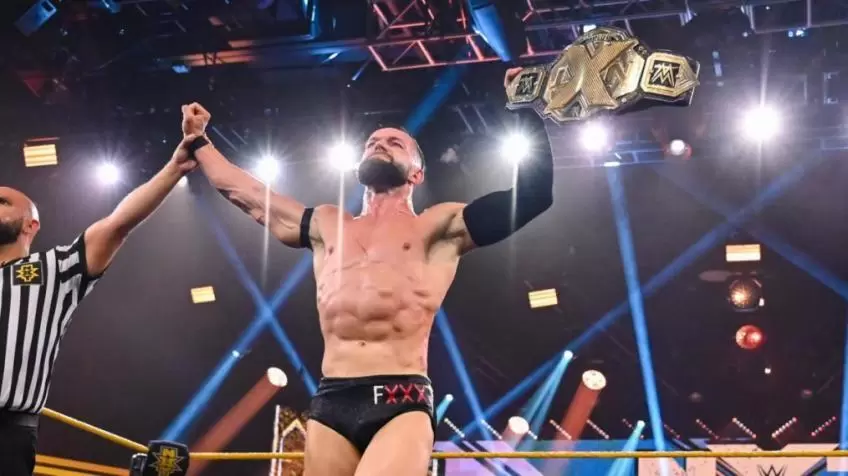 After signing a deal with WWE in 2014, Finn Balor spent a couple of years at NXT before joining the main roster. Contrary to expectations on the eve, he was unable to fully express his talent after making the big jump. It is no coincidence that he has decided to take a break in 2019, opting for a return to the 'Black and Gold' brand in order to rediscover the sensations of the past.
Balor spent another year and a half at NXT, only to debut on Smackdown a few weeks ago. Finn was unable to take the Universal title on Friday, but WWE appears to have paved the way for the return of the 'Demon King' in the near future.
During a long interview with DAZN microphones, he was asked to reveal the differences between his two stints at NXT.
Finn Balor talks about NXT
"The NXT brand had grown to the point of being a great alternative to Raw and SmackDown.
It was no longer just a development territory. At the same time, there has never been any real competition with Raw and SmackDown, this is an unfounded rumor that the media have been running around. If anything, there was a competition between us NXT athletes to figure out who was the best in that locker room.
Everyone put all their efforts into raising their level, but the atmosphere was still positive. There were no poisons," said Finn Balor. "When I went back to NXT for the second time, things had changed significantly. Superstars of the caliber of Adam Cole, Kyle O'Reilly, Pete Dunne, Johnny Gargano and Tommaso Ciampa had taken the yellow brand to a much higher level than my first stint" - he admitted.
The harsh effects of the global pandemic have also hit NXT, having released a large number of talent in recent months. According to rumors leaked on the web, Triple H and Shawn Michaels had no role in the recent layoffs. Reigns has put on some fantastic displays in title defenses over the past 12 months, but the outcome is obvious before the bell.
A Finn Balor victory would have put a spanner in the works and made it so that Reigns would have to go after Balor whilst Brock Lesnar was still in his sights. It would have set up a definite rematch for Reigns and could have been the first match that was made official for WWE Extreme Rules.
Instead, Balor was defeated and now it appears as though Reigns will be skipping WWE's Extreme Rules pay-per-view to focus on the challenge of Brock Lesnar in Saudi Arabia in October.
Finn Balor