What is the relationship between Daniel Bryan and Vince McMahon?
by
SIMONE BRUGNOLI
| VIEW 2039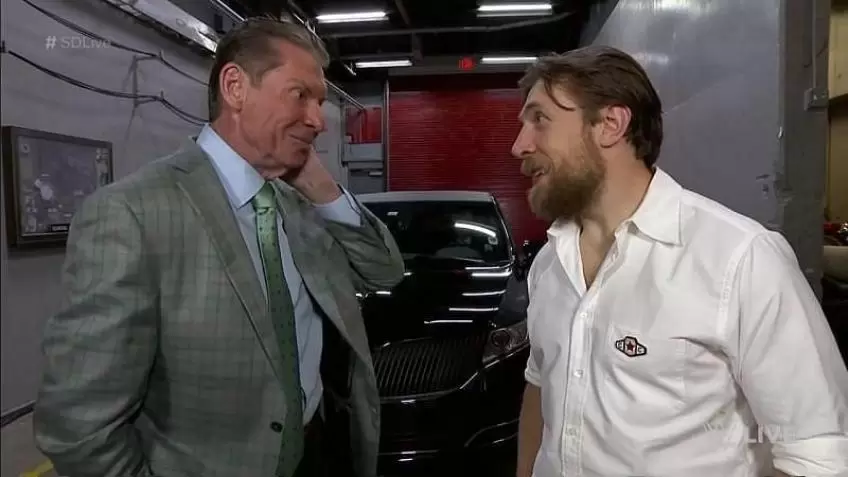 One of the biggest regrets that the WWE Chairman could probably have at the moment is that he missed one of the greatest talents on his roster: Daniel Bryan, after seeing his debut in the AEW rings in recent days. After a period of absence that lasted a few months, after his last fight against Roman Reigns on Friday Night Smackdown, Daniel Bryan, who has now become Bryan Danielson in the federation of the Khan family, has preferred to expire the contract that linked him to the WWE, not deliberately renewing it.
After years at the McMahon court, therefore, Bryan wanted to take some free time to think about the future and in the end, he decided to go and fight on new rings, never seen before up close, against the likes of Kenny Omega, CM Punk, the Young Bucks and many other athletes he met during his time in the ROH rings before his arrival in WWE.
The report highlighted that if Danielson becomes unhappy with AEW, he would be welcomed back to WWE (where he spent more than a decade of his career). Considering that Bryan Danielson left WWE on good terms, this new report isn't surprising.
During the All Out 2021 Media Scrum, Danielson spoke about how much he respects WWE and Vince McMahon. Following his monumental AEW debut, Bryan is bound to become a central figure in the company.
Daniel Bryan debuted for AEW at All Out 2021
Apparently, although Danielson preferred AEW to WWE, the relationship that binds him to the Chairman of the Stamford company would still be very great, with the mutual trust and respect that have remained over time, even after this "stab" thrown in the back by Vince McMahon.
As revealed in one of the latest Wrestling Observer Newsletters, by Dave Meltzer, it would seem that in the home of Daniel Bryan and his wife Brie Bella, an important notebook would be kept in which Bryan would write in black and white all the teachings received from the WWE Chairman, with Meltzer who in fact made it known: "He has like, a notebook full of things he's learned from Vince McMahon all these years.
Whenever he learned something from Vince, he would write it down somewhere and then bring it back there, like a real Vince McMahon teaching book. He has really great respect for Vince McMahon." Despite this great respect, Daniel Bryan still preferred to leave the WWE boat to move to the rings of the now established AEW, giving new life to his career, now quite close to the end of his race.