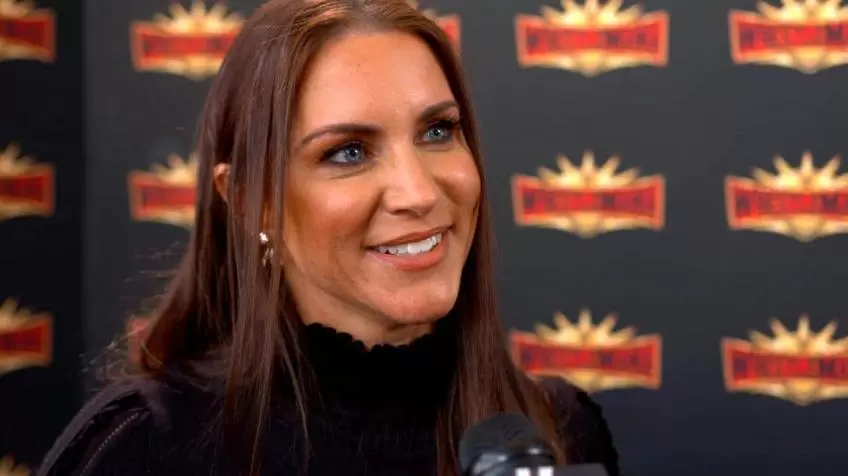 Once again, WWE is among the top world powers in global entertainment, with the daughter of the federation's chairman, Stephanie McMahon, making it into a particular ranking, even coming in second on that list. We are talking about the ranking of CMOS, or the members of the board of a large company, who have been the most influential in the world and Stephanie McMahon comes only after Bozoma Saint John in this ranking, CMO of Netflix, a world power even greater than WWE.
Thanks to the construction of the ThunderDome last year (and not only), Stephanie McMahon managed to enter this special ranking by right, also because much of the merit of the construction of the WWE maxi-screens is her own.
Once again, WWE shows itself to be a company in the field of all-around entertainment, with the Chairman's daughter who will surely be happy with this other milestone as well.
Stephanie McMahon's among the best in the world
As we read in full among the reasons for its inclusion in the ranking: "While she may turn out to be just the CMO with 'professional wrestler' on her resume, Stephanie McMahon was one of the most influential watersheds behind the WWE rings.
As one of the main creators of the highly secure ThunderDome during the covid-19 crisis, McMahon also helped return to live shows, fans and streaming matches, navigating the return to July events with individuals and building one of the platforms.
TikTok in the world of sports greatest of all. McMahon was also important for collaborations outside the company. To help Netflix advertise Army of The Dead, WWE surrounded its ring with zombies and became part of the show. And earlier this month, WWE partnered with Connor's Cure and the V Foundation that helped raise money to fight pediatric cancer.
She also helped the AD Council with its vaccination campaign, also helping ASF, to make the population aware of more information about vaccines and the various options they had before them." Kurt Angle believes he could have drawn nuclear heat if WWE creative hadn't pulled the plug early on his kayfabe relationship with Stephanie McMahon.
Here's what the Olympic hero revealed: "I think it would have been an awesome idea. I don't know if anybody put that fire out or why it didn't occur. I think it should have. I honestly believe the storyline could have been one of the h*ttest storylines ever in the history of the business if we continued on, especially if I would have paired with Stephanie because, you know, Stephanie and Triple H were the real deal. They had a real relationship, and to have that type of heat I would have from it would have been incredible."