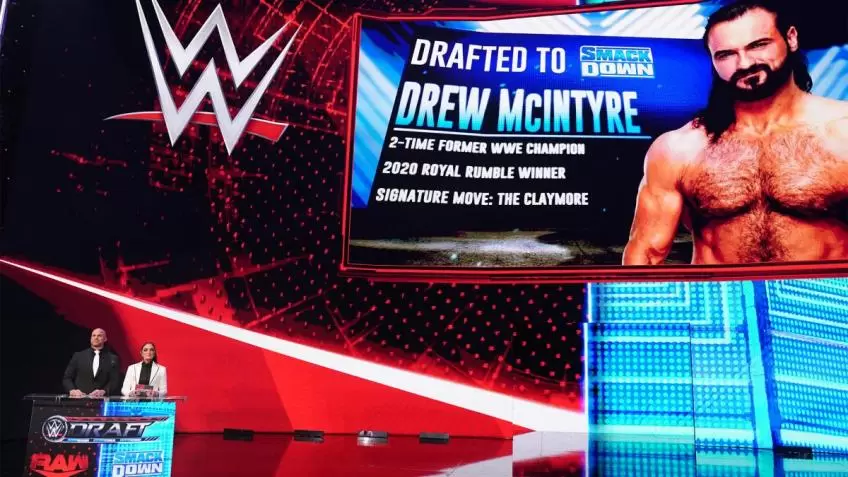 This second part of the Draft starts with a bang, as Drew McIntyre and the New Day switch to SMACKDOWN! RK-Bro remain on Raw and EDGE marries there! The line passes to Drew McIntyre, who recalls how the past is no longer important, but the present and especially the future, in a world like that of SmackDown, important to consecrate oneself.
His goal is now only one, and that is the Universal title of Roman Reigns! Immediately after this emotionally charged segment, he plays Edge's Theme Song, returning to that of SmackDown (for the last time), after the injury that Seth Rollins has remedied.
Edge returned to WWE SmackDown
Edge returned to WWE SmackDown this week after being put down by Seth Rollins at Madison Square Garden. He showed no signs of any neck injury and looked as fit as ever. He recapped Seth Rollins' threats from last week and then delivered some threats of his own, calling out the self-proclaimed Drip God to the ring.
First of all, Edge thanks the audience for their welcome, and then admits how much his move to Raw means in particular new challenges for him, which he absolutely needs. After this, attention is turned to Seth Rollins, who challenged him for a new match when he still hasn't reached 100% fitness.
Edge points out this problem, admitting that he but he is ready to challenge the Messiah again, but present only in connection. Connection in which we learn that it is located right near Edge's home, then also managing to enter, enjoying all the comforts of the WWE Legend.
Seth takes seriously the idea of ​​staying in the Copeland house all night, after also insulting the drawings of the daughters of Edge. The winner of the Royal Rumble 2021, meanwhile, calls Beth Phoenix inviting her not to return home, taking herself and the children to safety from her uncles.
The draft brings new possibilities of fresh ideas and unseen storylines. If Lashley were to be drafted to the blue brand, then the next feud for the WWE Championship could be between Big E and Drew McIntyre. As we already know, McIntyre wasn't allowed to compete for the WWE Championship as long as Lashley was the titleholder.
However, now that The Almighty is no longer at the helm, 'The Scottish Warrior' is free to do whatever he likes. However, even if Lashley doesn't switch brands, McIntyre can step forth to claim his lost title. But whether the WWE management gives him another big push is yet to be seen.