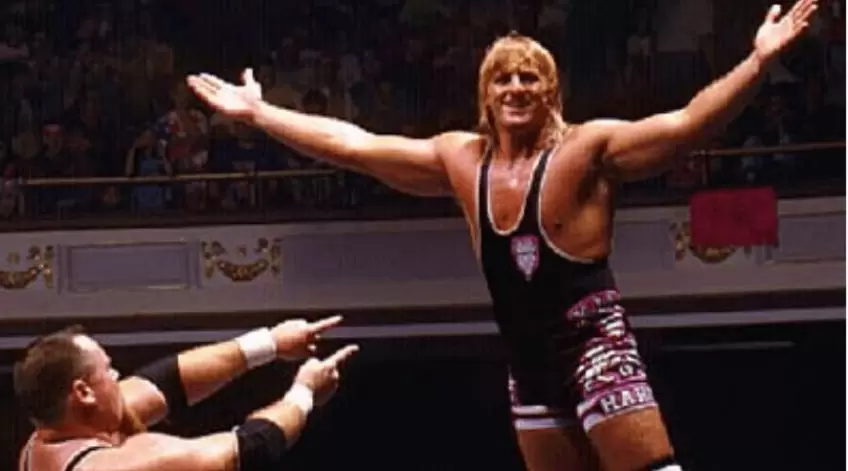 Owen Hart was one of the brightest talents to ever set foot in the WWE ring. His life ended tragically at the age of 34, following an accident during the pay-per-view 'Over the Edge' in 1999. The Canadian left behind his wife Martha and their two children, Oje Edward Hart (born 1992) and Athena Christie Hart (born 1995).
The evening after his death, an episode of Raw was held entirely dedicated to the memory of Hart (which took the name of 'Raw is Owen'). During a conversation on Sportskeeda's microphones, former WWE and WCW writer Vince Russo shared a series of anecdotes relating to Owen's career.
Russo recalled how the former Intercontinental champion once refused to start a romantic storyline with his colleague Debra.
Vince Russo talks about Owen Hart
"Owen Hart and I have argued so many times about that storyline, I remember it like it was yesterday.
He came up to me and told me that such an angle would surely hurt his wife Martha. He feared that she would not understand and she would be furious. As soon as Owen explained the situation to me, I replied without hesitation that the idea would be shelved.
It seemed right to respect his wishes" - explained Vince Russo. Turning to the news, Vince commented on Goldberg's return to Raw: "The story that he is no longer interested in the WWE Championship, but only wants to avenge his son Gage, can also make sense.
However, I think WWE has waited too long for him to return to the scene. If he was so mad at Bobby Lashley, where has he been all these weeks? More than a month has passed since SummerSlam". The four-time world champion has a contract that binds him to WWE until 2023.
In addition to the aforementioned match with Lashley at SummerSlam, Bill had faced Drew McIntyre for the WWE Title at the Royal Rumble. WWE brought back Owen Hart's old superhero gimmick, The Blue Blazer. His character was a spoof of a typical superhero.
According to Jim Cornette, Owen Hart was not comfortable with the gimmick, but that didn't stop him from accepting it, as he had turned down other gimmicks before: "Owen wasn't comfortable with it, but he had already turned down a few things that he wasn't comfortable with, and he didn't want to be Negative Nancy and be known as the guy who kept saying 'no,' so he went along with it, and it didn't turn out well."