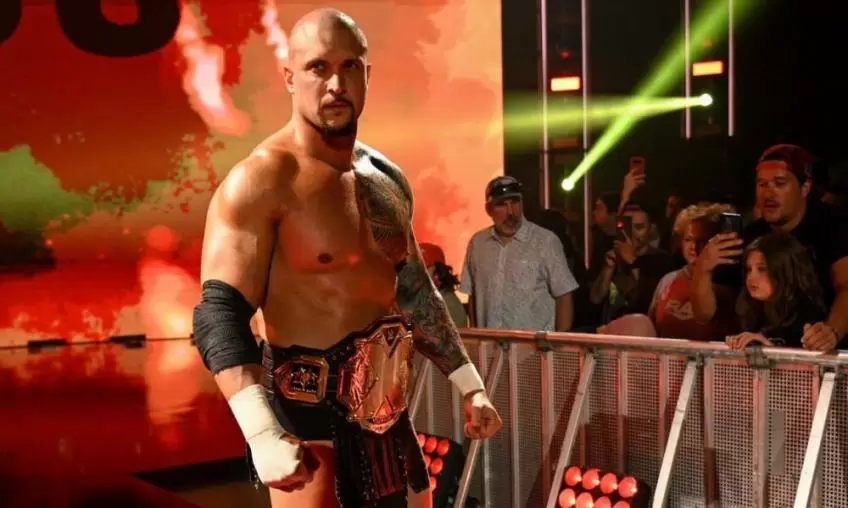 During an episode of Raw at the end of August, we saw Karrion Kross debut with a new look that left the whole WWE Universe perplexed, when he showed up at ringside with a very special mask, almost like a gladiator. So let's say that with the transition made by NXT to the main roster, things have definitely changed for him, in fact, he slowly began to change his character even in the absence of his wife and workmate Scarlett Bordeaux.
As reported by WrestleVotes on Twitter, a further change of gimmick is coming for him: "The source says that WWE is changing the character of Karrion Kross once again. The plan is for him to be more of a "psycho" but still "calm and quiet." As of now, the helmet remains, but for whatever reason, still no Scarlett.
The presentation of the entrance, including the music, is scheduled to be changed too."
Backstage news on Karrion Kross
Interviewed recently on Table Talk Podcast, Karrion Kross was obviously asked what happened to his beautiful manager from the heyday of NXT, with the former absolute champion of the yellow roster, who wanted to reveal: "What can I say? Let's see.
I mean without being deliberately too cryptic, we are waiting for something that will end in her course shortly. So, she is very well and training maniacally. As she always has. You might expect to see her. in any place and at any time." It is not yet known where all these changes in Karrion Kross's career will lead, also because the public has never appreciated him so much, since the days of NXT where he was booed, or even worse ignored, with this second option that he brought with him.
also on the main roster. Surely around the web, he made a lot of talk about himself even with some teasing from the fans, especially for his new helmet. We just have to wait and see how things turn out. Wrestlevotes has taken to its Twitter handle and updated fans about plans that WWE has regarding Karrion Kross and Scarlett.
According to a source, Kross is set to receive a character change yet again. This time, WWE's plan is to make Kross more of a "psycho" but "calm and cool". As far as wrestling gear goes, the former NXT Champion will still sport the helmet.
The report also shares an update regarding Scarlett's presence. She will not be seen alongside Kross for reasons unknown. But Kross will also see a change in his theme music and entrance presentation.