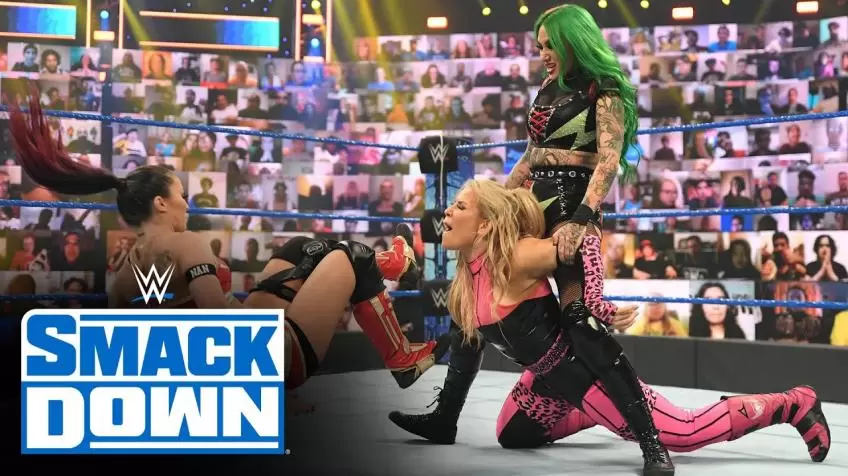 After the changes arrived in the last week related to the WWE Draft, Smackdown was the first roster to receive its new athletes, with characters who returned to tread the rings of the Friday night show after a few years and with others who instead at Smackdown had never set foot there yet.
One of the wrestlers who returned to Smackdown with a very important role is Charlotte Flair, who created enough scandal with the segment in which she had to exchange the belt with Becky Lynch, leaving her title on the ground, in a context that did not it was at all in the promo scripts, causing several insiders and different executives to go on a rampage.
After a stormy week for her to say the least, Charlotte Flair reappeared in the last episode of Friday Night Smackdown, with her opponent of the moment who was the former NXT Shotzi Blackheart, in front of the champion, in search of a titled opportunity, which would only come in the event of a defeat by the WWE Queen, in a match tonight, against the green-haired girl.
After interrupting the usual promo between Sasha Banks and Charlotte Flair, it was time to see the long-awaited match between Shotzi Blackheart and Charlotte, in which if she had won the former NXT, she would have become the new n°1 contender for the title of champion.
of the blue show.
Shotzi Blackheart turns heel
After a couple of occasions in the contest, in which the green-haired girl had come very close to victory, Sasha Banks obviously got involved in the contest, making Shotzi lose by mistake, with such an event that obviously was not accepted willingly by the Blackheart.
Immediately after the match, in fact, with a quite unexpected turn heel, Shotzi began to attack Sasha Banks repeatedly, hitting her on the sidelines several times. Now that the athlete seems to have become a heel in all respects, who knows if the WWE will also change her gimmick, eliminating her famous tank or not? There were reports heading into SmackDown that Shotzi was expected to appear as a heel following her split from Nox.
When the star challenged Charlotte, it appeared as though the idea had been changed, but the heel turn came when her frustration boiled over on The Boss. During her time in NXT, Shotzi Blackheart was a popular performer and aligned with several stars, including Ember Moon, with whom she won the NXT Women's Tag Team titles.