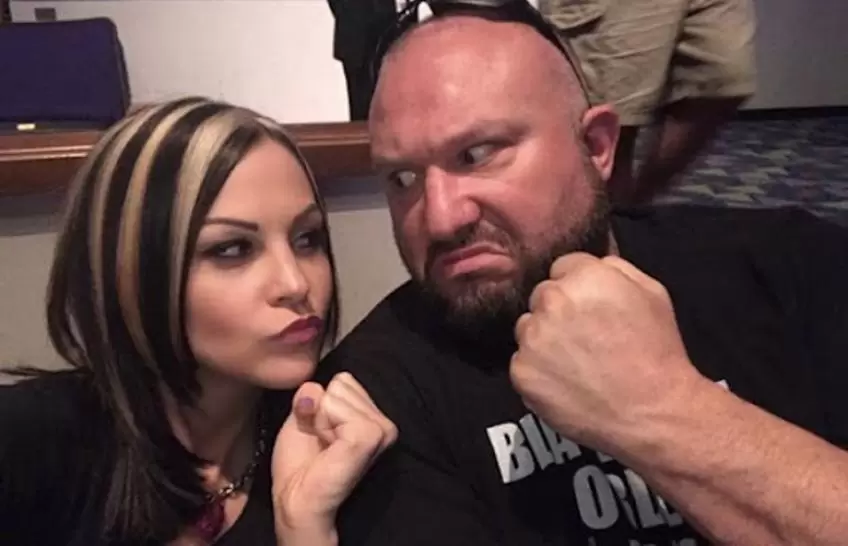 The history of the world of American pro-wrestling is full of love stories and marriages between colleagues, with women and men of the WWE rings, but also of other companies, which inevitably know each other in the backstage of the various federations and they eventually fall in love, spending much more time at work than at home.
Over the last 20-30 years, the most disparate couples have emerged from the WWE rings (and not only), such as Seth Rollins and Becky Lynch, or Andrade and Charlotte Flair, not to mention those already a little bit more historical such as Bryan Danielson and Brie Bella or the historians par excellence Triple H and Stephanie Mcmahon.
The vast majority of wrestlers of the McMahon company or the company of the Khan family find a wife (or husband) in the same crew of colleagues, with some important names that are in fact also in the AEW rings, such as Adam Cole and Britt Baker.
or Cody Rhodes and his wife Brandi, who are an example. One of the historic couples that came to be created outside the WWE is that formed by Bully Ray, former TNA world champion as well as WWE Hall of Famer as Bubba Ray Dudley and Velvet Sky, also a former IMPACT wrestler, who have been together for years, before the press release released in the last few hours.
WWE Hall of Famer, and tag team wrestling icon Bully Ray, announced on Twitter that he has split up with his longtime girlfriend and former wrestler, Velvet Sky, who also took to Twitter to make the same announcement.
Bully Ray and Velvet Sky broke up
With an unexpected release arrived on both Twitter boards of the two, copied and pasted by both, the two historical wrestlers of the former TNA wanted to reveal to their fans how their love story ended, but it's ended on very good terms.
friendly and without hard feelings. Only a few hours ago, the two wrote in fact on the well-known social network: We don't know exactly what led the two to break up after a relationship that lasted undeterred from 2016, but we believe that the motivations must obviously remain personal and private between the two wrestlers, as it should be.
With this one and only message, Velvet Sky and Bully Ray have let everyone know that from now on they will continue their life path will be separate. On November 23rd, Sky posted a photo on social media, commenting on the relationship between former WWE Women's Champion Alexa Bliss and current fiancee Ryan Cabrera.
The photo was a screenshot from Little Miss Bliss' Instagram page, which shows her and Cabrera in a loving embrace.
Bully Ray