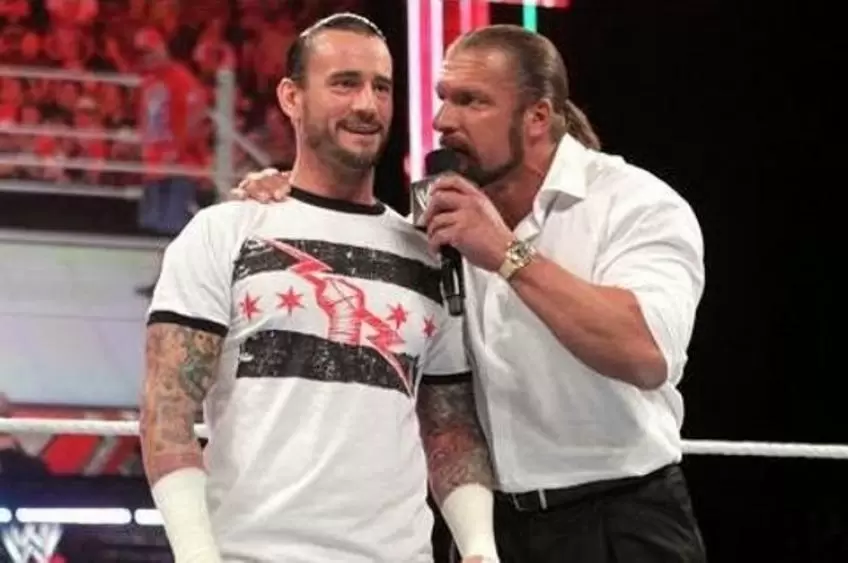 One of the characters who made the recent history of WWE for better or for worse, is certainly CM Punk, an athlete with multiple skills in the ring and at the microphone, who held the WWE title for over 400 days, becoming one of the holders of that belt.
more long-lived than the last 25-30 years. After his sensational stint as a world champion, the Second City Savior and the Stamford-based company, however, have separated their paths, with Punk who overnight decided to leave WWE, taking a long break from pro-wrestling.
After seven years of silence regarding his beloved discipline, Punk has returned to make fans shout from the AEW rings, signing an unexpected agreement with the Khan family and not with the McMahons who had launched him in the Olympus of great athletes of the history of the discipline.
Bruce Prichard on CM Punk
In the last episode of his personal podcast, the current head of the WWE creative team and therefore Vince McMahon's right-hand man on a creative level, Bruce Prichard, has long wanted to talk about CM Punk, focusing on the athlete's difficulties, encountered since the first day in WWE.
Regarding this situation, Prichard has in fact told: "I think since the day Punk stepped into the WWE locker room, there was the same perception from a lot of people, until, you know, when Punk showed it. Despite this, there have always been subjects who doubted him, of his qualities.
But at the time, I don't think it was just Triple H. There were a lot of veterans looking at him and saying 'What the hell is this guy?' Punk was truly a new face here." In the end, CM Punk made many WWE Universe fans and also many insiders change their minds, both thanks to his performances and thanks to his sharp tongue in front of the cameras, not to mention the workaholic with which he has always taken the chest.
pro-wrestling ring, even now that it has moved on to All Elite Wrestling. While speaking on Casual Conversations, Bryan Danielson said he's open to the idea of teaming up with The Straight Edge Superstar again. The 40-year old star believes he missed out on an opportunity to have a WrestleMania program with Punk: "I think both of those are really exciting to me (on teaming up with CM Punk).
Because you also mentioned two teams that I would love to do, like, a serious program with, not just a one-off thing, but just, like, okay, and who better to team with than Punk? I've always kind of thought this, and I've said this even when I was in WWE.
It felt to me, like, Punk and I were destined to do a Wrestlemania match. And then it just never happened. It just felt like, man, it's so perfect, and it makes so much sense that we would have this WrestleMania. He and I would have this WrestleMania match against each other, and never happened."
Cm Punk