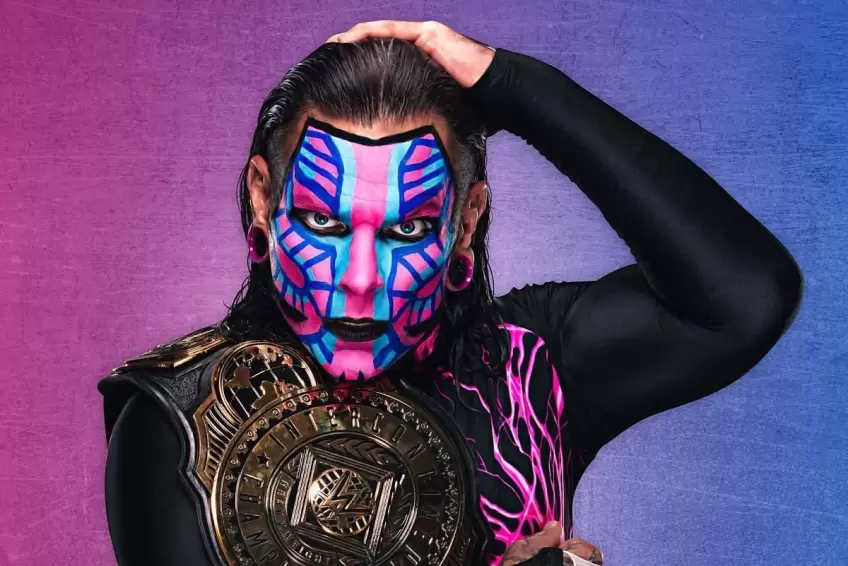 Jeff Hardy used to be one of WWE's top guys during the Attitude Era, and he spoke about the one goal that he wishes to achieve before he retires. Jeff Hardy is a former member of the Hardy Boyz. Hardy Boyz was one of the most popular wrestling tag teams in the world at one time.
However, since Matt Hardy is part of All Elite Wrestling, Jeff is forced to perform as a solo wrestler. Jeff Hardy is currently a mid-card wrestler and it has been a while since we have seen him appear and fight any big WWE Superstar.
Jeff is also getting quite old and cannot perform the moves as well as he used to when he was young. On the Broken Skulls Sessions, he stated that he wishes to be a top card wrestler one last time.
Jeff Hardy Speaks About Wanting to Be On Top in The WWE
"Honestly, I kinda feel like a paranormal walking around in the locker room, you know, because I really shouldn't even be there after all I've been through," Hardy told Steve Austin on the Broken Skull Sessions.
"It's kinda crazy. But I think I am for a reason. I think there's one more good, strong, powerful run that I got in me but I just gotta figure it out and that's when that creativity comes into play with everything, you know? So it can be challenging".
Jeff Hardy's last major title run was in 2009. He is already a 3-time world champion in WWE. "I've never pitched one idea to Vince," Hardy said. "I've never. I always go to Michael Hayes usually when I have an idea that I feel really passionate about… because he's got a great mind for it".
Jeff Hardy is known for his creativity in the ring and outside the ring. He also comes up with a unique look every time he steps out to the ring. "I've never felt like that," Jeff Hardy explained. "Especially with the face paint now, it's just so cool because back in the '08-'09 time, like, if I felt like painting my face I'd paint my face.
If I didn't, I didn't paint it and it was cool and nobody said anything. So now it's like a thing. If you're gonna paint your face you gotta paint it because you have things. One thing about the paint too, it hurts when I talk about selling.
You don't see as much pain on your face. It kinda hides that and camouflages it, what you're really trying to express. But yeah, I've never felt held back at all. I've always felt free to do whatever".