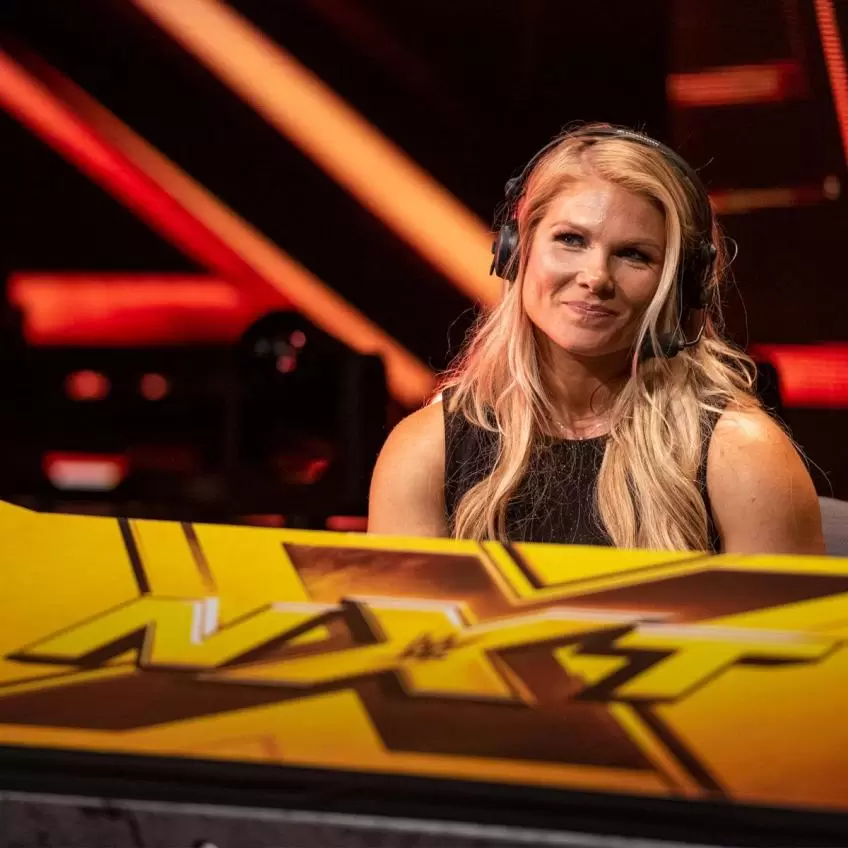 Beth Phoenix has now become a symbol of revolutionary female wrestling all over the world, with her role in WWE that has been able to upset the canons of the Divas of that time and raised the female division to important milestones.
After her great career in the ring and her much-deserved induction into the Hall of Fame, Beth joined the commentary team at NXT in May 2019, contributing a technical side and a more witty side. We have also recently seen her in the role of her, first as a consultant and then as an officiant, during the storyline of InDex, or Indi Hartwell and Dexter Lumis, which is certainly different from the Glamazon that dominated everyone.
What's next for Beth Phoenix?
Beth Phoenix posted a long message on her social network channels, warning the WWE Universe that after the War Games on December 5, 2021, she will no longer wear headphones and will no longer be positioned at the commentary table of the Triple show.
H. "Before War Games, I wanted to share that this Sunday will be my last night at NXT. Even though I will remain a part of WWE, I made the choice to move away from the weekly broadcast booth to spend more time with my family.
It wasn't an easy decision, because I loved my three years and 135 episodes with NXT and am incredibly proud of the brand. I will always be grateful to Vic Joseph, Wade Barrett, Nigel McGuinness, Tom Phillips, Mauro Ranallo, Triple H, Shawn Michaels, Michael Cole, and my entire NXT family, both in and out of the ring, for the incredible opportunity.
NXT will always be a part of me and Aunt Betty will always be a part of NXT. Leave the porch light on for me!" According to many fans at this point, given that she has pointed out that she will remain in WWE anyway, the woman could infiltrate the storyline between Edge and The Miz given the presence of Maryse alongside her husband.
We just have to wait. It would also have been interesting to see her with Edge against Seth Rollins and Becky Lynch, given the story a few years ago where The Man and the Rated-R Superstar interacted in the ring and she and Beth on Twitter.
Edge was in the ring with The Miz and Maryse this week on Monday Night RAW. Since then, rumors of a mixed tag-team match between "The It couple" and the duo of Edge and Beth Phoenix. The two WWE Hall of Famers are married in real life, and the company has used this relationship in storylines before.