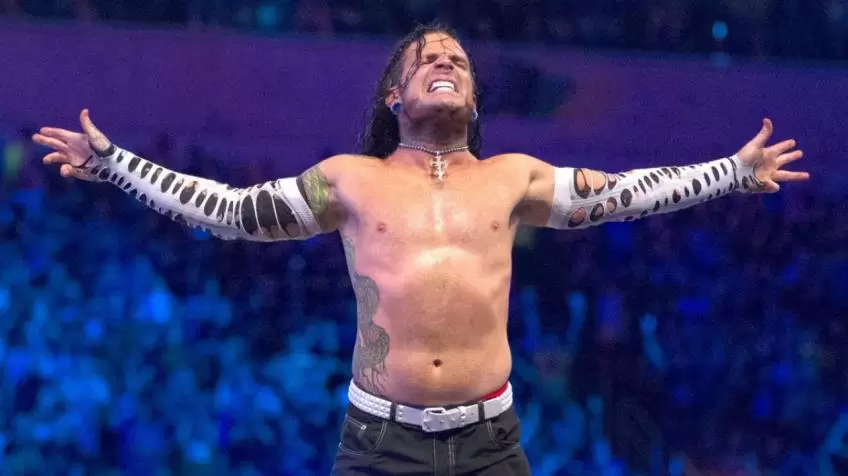 Jeff Hardy has achieved great success with the WWE thanks to several collaborations he had during his career. In 2003, however, Jeff Hardy was released from WWE after refusing to go to rehab and during an appearance on Broken Skull Sessions he explained the reasons for his goodbye.
Jeff Hardy is a WWE veteran
Triple H wasn't keen on Jeff Hardy winning the WWE Championship. He reportedly felt that The Charismatic Enigma wasn't trustworthy with a world title, according to former WWE writer Freddie Prinze Jr.
"Hunter brought it up, and everybody else was cool. And nobody had said anything, and I'm sitting in there nervous. And he (Triple H) says, 'Are we really going to trust the championship with this guy?' And I knew that was a sniper bullet, man."
On his problem: "That was the first time I denied rehabilitation. I denied my drinking problem. I thought I made it and controlled my addiction. And then even in TNA I got a little extravagant and ended up getting fired from there too for missing some shows or something."
After joining TNA in 2004, Jeff Hardy left the federation when he was released. in 2006 and Jeff then decided to solve his alcohol problem, once and for all: "Alone I went to some TNA live events and beyond. At that time, I had gone to a WWE SmackDown in Norfolk, Virginia.
I told everyone I was fine. It was obvious because I looked very different than before. At that point, I got offers from both TNA and WWE and so I had to choose. It was another luck that I had and I had to make a decision. I finally made the decision to go back to where it all started and returned to WWE.
"On a possible reunion of the Hardy Boys with his brother Matt Hardy, in an interview with TalkSPORT, he said: "But I can't say for sure where. What is certain, however, is that it will happen and it will be exciting again.
It could happen anywhere, wrestling is unpredictable. Contracts expire, people get fired, and everything happens. Therefore, we'll see. I think our paths will cross again, once again". Hardy and Hayes go way back, with the latter being the manager of The Hardy Boyz in 1999.
The three-time world champion recently revealed that he never pitches his ideas to Vince McMahon and instead speaks to Hayes: "I've never pitched one idea to Vince. I've never. I always go to Michael Hayes when I have an idea that I feel really passionate about."