Kyle O'Reilly reveals a clue about his future
by
SIMONE BRUGNOLI
| VIEW 9210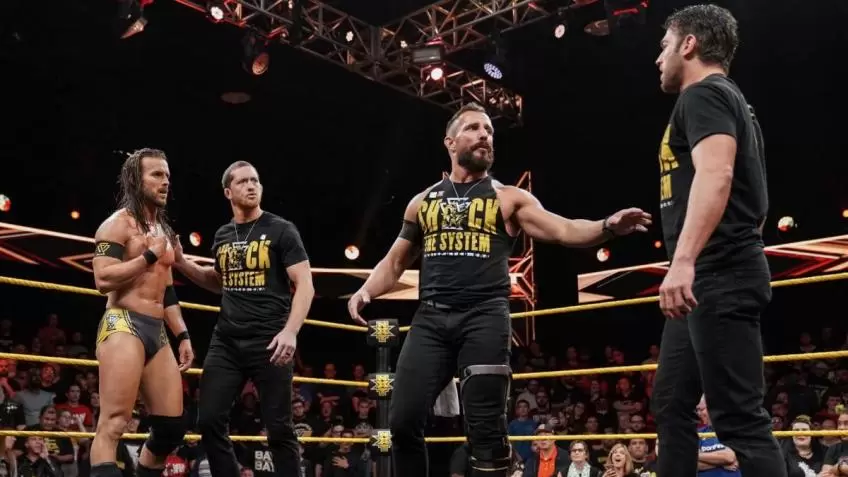 In the past two to three months, several NXT athletes have left WWE's third brand, including those who were moved to the main roster, those who were released, those who were first moved to the main roster and then fired and those who preferred to leave.
of his own free will the company of Stamford, at the end of his natural contract that bound him with the McMahons after years. In the latter case, or speaking of the athletes who waited for their contract to expire and then go elsewhere, we find great athletes like Adam Cole or speaking of the main roster, even Daniel Bryan, with both athletes who have already passed on the ring of the AEW, where they have been fighting for a few months every week, between Dynamite and Rampage.
In recent weeks, Kyle O'Reilly and Johnny Gargano have also preferred not to renew their agreement with the McMahons, preferring other arrangements at the moment, although for Gargano the situation could be different, given that the athlete is expecting the first child and could therefore remain still from the action at least until February, the month of the birth of his wife, Candice LaRae.
If the situation in Gargano at the moment seems to be quite firm, that of the other ex WWE just released, that is the ex Undisputed Era of NXT, Kyle O'Reilly, would be more in turmoil than ever, with the boy who could soon make the great leap in the Aew rings, as many fans and insiders have imagined for some time.
Update on Kyle O'Reilly
In the latest installment of AEW's Dynamite, we saw Adam Cole, Bobby Fish and the Young Bucks do a promo in the backstge of the show, with Cole revealing that in Dynamite's weekly Christmas episode, there will be the best gift ever.
the fans of the company may never wish, with the inferences about a new landing in the AEW rings that have thus begun to never end. Even Kyle O'Reilly himself, called into question by several fans on social media, wanted to tease everyone, posting this gif on his official profile, in a clear response to the message sent by Adam Cole: Could much of Undisputed Era return to the AEW rings together after the release of yet another former WWE wrestler? We just have to wait to find out the outcome of this question.
The Undisputed Era is arguably one of the most popular factions in WWE history. Lasting for almost five years on the black and gold brand of NXT is no easy feat. Now its four members have all embarked on their own paths, leaving that era of their careers behind.
Sting