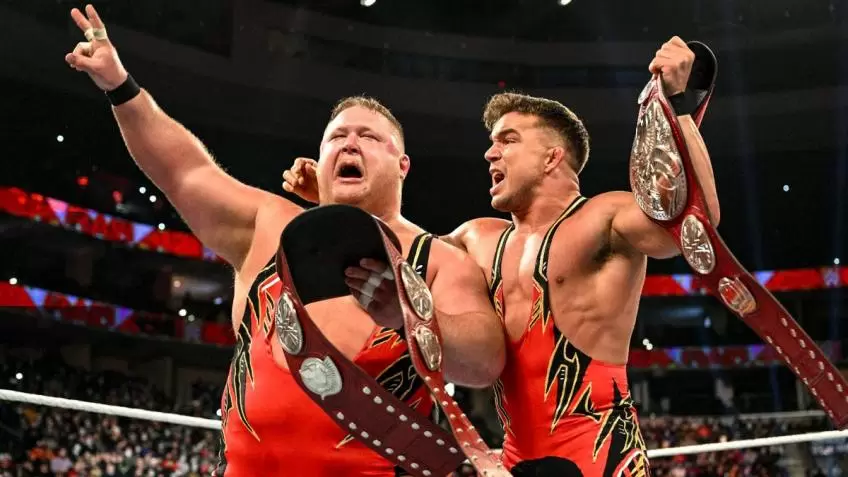 During the last episode of Raw, that of Monday 10 January 2021, the Alpha Academy, a tag team made up of the extraordinary Olympic athlete Chad Gable and the former Heavy Machinery Otis, managed to conquer the Raw Tag Team Championships.
Chad Gable is one of the few WWE superstars to have held the WWE Raw, Smackdown, and NXT Tag Team Championships. Gable captured gold with three different partners and was paired with more of those three throughout his WWE career.
The two ripped the belts of the beloved RK-Bro, Randy Orton and Matt Riddle and Chad Gable wanted to say that the two have talked about having a similar moment since they, in 2011, started training together for the Olympics, when they were in Colorado Springs.
Chad Gable's message
This week's SmackDown featured Chad Gable challenging Reginald for the latter's 24/7 Championship. An interference from Otis led to a disqualification win for Reginald, who retained the championship. The bout left a sour taste in the mouth of the WWE Universe, not because it ended in a disqualification, but because great talents like Chad Gable and Otis are now relegated to the 24/7 scene.
In a post on Instagram, the Olympic athlete wrote about their journey together: "There is winning belts, and then there is achieving dreams with your best friend. @otis_wwe and I have talked about a night like last night since we trained for the Olympics together in Colorado Springs in 2011.
The Alpha Academy relationship is more than just a tag team. It has been a fraternity for over 10 years. After being called to RAW, I jokingly told Otis that there was a house for sale across the street from me if he wanted to move in here.
Within a few days, he told me that he had made him an offer and that he would be there in a few weeks. Since then, he has come to us almost every day to leave sweat puddles in my garage in some of the most difficult training sessions imaginable, all with the aim of continually making progress in this profession and in life.
I couldn't be happier or more proud of this man. My protégé. My fine pupil. My # 1 guy. But most of all, my friend. We made it." The Shorty G gimmick started a singles run for Chad Gable where reaching the finals of the King of the Ring tournament proved to be his peak.
Chad Gable is now back in a tag team with Otis, and it doesn't look like he will be getting a singles run soon.