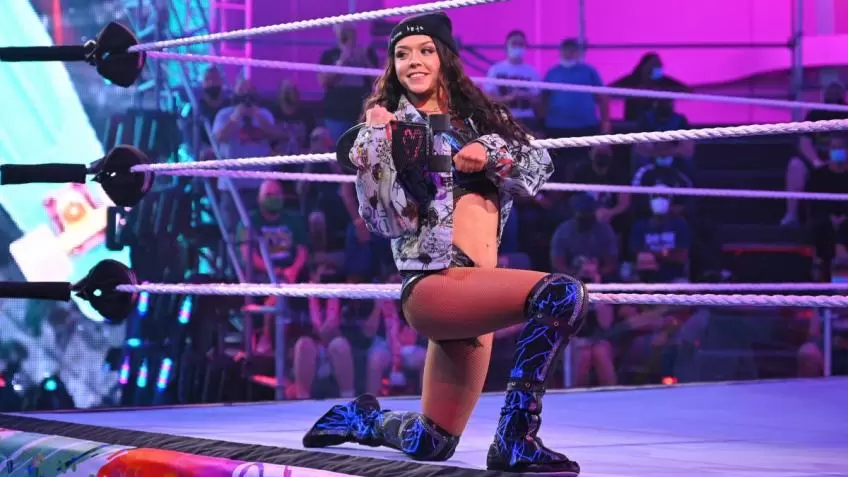 In about a week, finally, there will be the highly anticipated Royal Rumble with WWE which has already announced several superstars who have taken their places in the two matches, both male and female, with the second in particular which by now has almost all the participants ready.
Speaking to WWE Español's El Brunch de WWE, one of NXT 2.0's brightest young stars, Cora Jade, said she'd love to be in the Royal Rumble this year. Also, even though there are only a few openings left in the match, she is confident that one of her will be for her.
"I'd love to participate in the Royal Rumble, I guess we'll have to see. It's definitely one of my favorite pay-per-views, especially growing up, all the surprises are always my favorite. The 2020 Rumble was one of my favorites because Edge has made her comeback and I love it.
Growing up, I was an Edge fan, and I'm still a huge Edge fan now. I'd love to be in the Rumble, I guess we'll never know until we get to that moment, but I know they have gods. free seats. I know many women have already been announced, but there is room for some surprises, so I hope to be one of them."
Cora Jade is a rising star on NXT 2.0
Continuing to talk during this chat, the very young Cora Jade spoke, making a hypothesis, of who she would like to challenge if she ever manages to be the only one to remain in the square after the Rumble.
"Well, obviously the NXT Women's Championship is on my mind right now, always. But I'd obviously like to be the Raw or Smackdown champion, maybe. But if that were the case, and I was in the Royal Rumble and I won it, I'd be watching Charlotte Flair, of which I'm a huge fan.
This is definitely one of my dreams, so it would definitely be something." Charlotte is currently the SmackDown champion and she will also participate in the Royal Rumble, after declaring that in case of victory she will choose her opponent, with whom she will go to the main event of Wrestlemania.
She named Sasha Banks and former SmackDown Women's Champion Bayley among the list of stars she would love to face on the main roster. "I have a few, my other one would be against Sasha Banks, definitely. She's another person I watched when I wanted to be a wrestler and Bayley.
The Takeover matches with her and Bayley are some of my favorites, and just watching them at the time just inspired me so much more and made me want to be here so much more... Another one would probably be Bianca Belair or Rhea Ripley," said Jade.