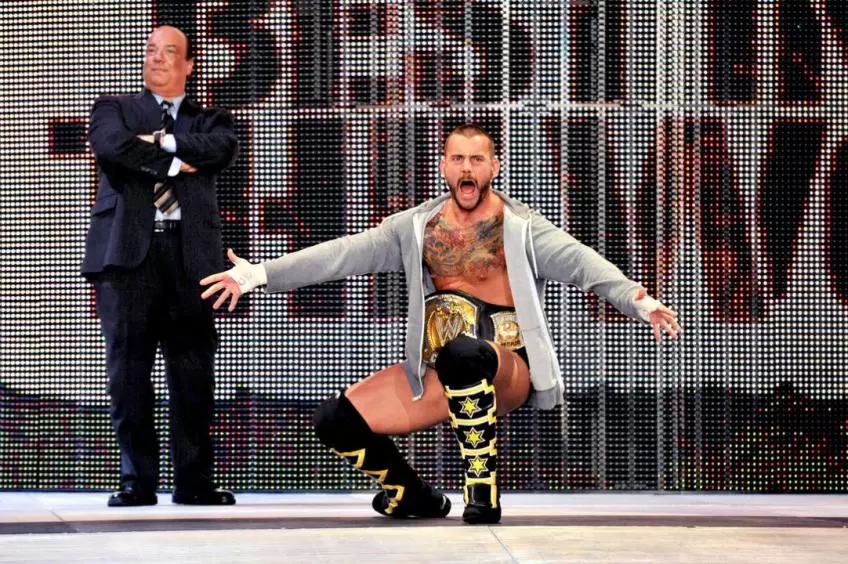 During an appearance on The Masked Man Show, Paul Heyman was asked about CM Punk's return to wrestling and AEW. Recall that Heyman was the manager of Punk in WWE in 2012. "I think what's going to be interesting is, what happens when the novelty that wears off?" Heyman asked.
"Both for the audience and for him. I'm sure for him this is still like 'I can't believe I'm back! I'm actually walking into an arena, holy shit' I think it's still very fresh for him. What happens in a year? How will he feel? How will the public look at it and how will they accept it in a year? If he can continue to lead himself, to be a progressive, compelling, avant-garde character that he presents himself in a different way than anyone else who presents himself, then he's going to be a fascinating character to watch."
Paul Heyman talks about CM Punk
Since making his return to professional wrestling last month, CM Punk has grabbed massive social media attention.
Over the years, The Straight Edge Superstar has become a problem for Riot Fest, which is a Chicago-based music festival. Much to everyone's surprise, the higher-ups have put a foreseeable ban on CM Punk since 2015. Paul Heyman went on to say: "If he doesn't continue to guide himself on this path, then he will be someone who has returned, has been riding a wave of nostalgia, but has not progressed into the future, like when he was an always waiting rebel in business and not.
he never tried to live what the business had already accomplished or what he had already accomplished in the business. The fascinating thing for me to look at is his mentality and his vision of him for that character, for that person, for himself as a performer in a year.
We are still in the honeymoon period." Paul Heyman wanted to make a comparison with Roman Reigns: "Where does Phil Brooks want to take CM Punk? It's the same thing, it's the same conversation I had with Roman Reigns before our public debut.
Again, he's taking the 'Big Dog' and he's moving him into the role of the Tribal Chief. Everything you've done only leads to who you are now. That was just the appetizer. And now you'll be the main course." Regardless of the ban, The Second City Saint has managed to attend the three-day musical event every year, and the entire matter has now become a long-running joke.
The festival features special shows from musical bands specializing in hip hop, rock, and punk, as well as alternative rock.