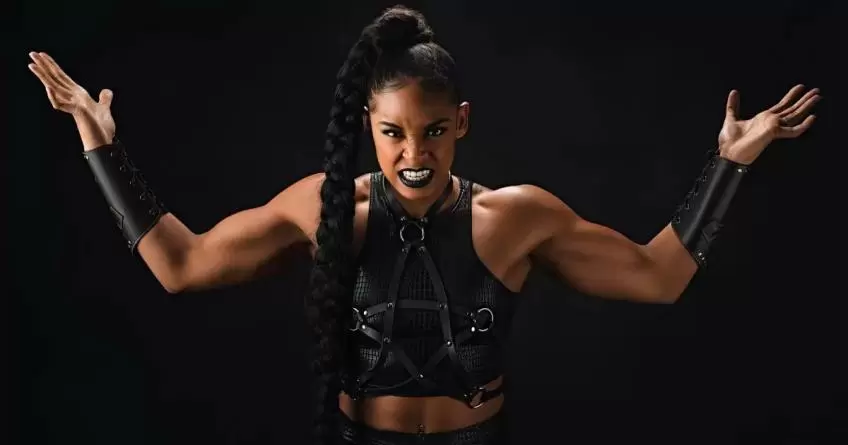 Jade Cargill has recently become the first AEW TBS Championship champion in history and already dreams of being able to challenge another who was champion before her, but in a different federation, namely, Bianca Belair, who just like Jade is becoming increasingly popular.
in wrestling. During an interview on Grapsody, Jade Cargill talked a little about her career in AEW and then tackled a much-discussed topic for some time now, that of the forbidden door. Of course, she was asked how she would use this if she had the chance and she replied that she would like to step into the ring with the WWE EST, as both were discovered by Mark Henry.
Backstage news on Bianca Belair
Bianca Belair recently revealed in an interview that Olympian Simone Biles inspired her. During the interview, Belair recounted her story as a collegiate athlete and how mental health was important.
"That would be great because Mark Henry was the one who found both of them," Jade Cargill revealed. "That would be phenomenal. If that ever happens, I'd be the first to run. I don't know if that's going to happen with everything that happens politically in wrestling, but I'd love to." The TBS champion also added: "Having another strong woman, another strong black woman in the ring with me, that's why I'm here.
I'm here to do money matches and dream matches where black girls and boys can be. like 'gee, this is crazy!' I feel like a match like that is made for culture." Although obviously, Cargill has admitted that she strongly wants this match, she has not talked about it too much because at this moment, if we do not count a possible shift of one of the two at the level of the contract, it cannot happen, especially since AEW and WWE are very much in conflict.
"It would definitely be a match for culture because I'm sure she would put on a show like she always does and I know I would put on a show too," Jade Cargill continued. "I'd love to. I can't say much more about it, but it's something I'd like to do." The EST's current run in WWE as a SmackDown Women's Champion has been nothing short of phenomenal.
Since the start of the year, she has won the Royal Rumble match, main-evented WrestleMania, and defended the title on multiple occasions. Bianca Belair is set to defend her title against Sasha Banks at Summerslam in a repeat encounter of their WrestleMania bout.