AJ Lee reveals if she will ever go back to fighting
by
SIMONE BRUGNOLI
| VIEW 18517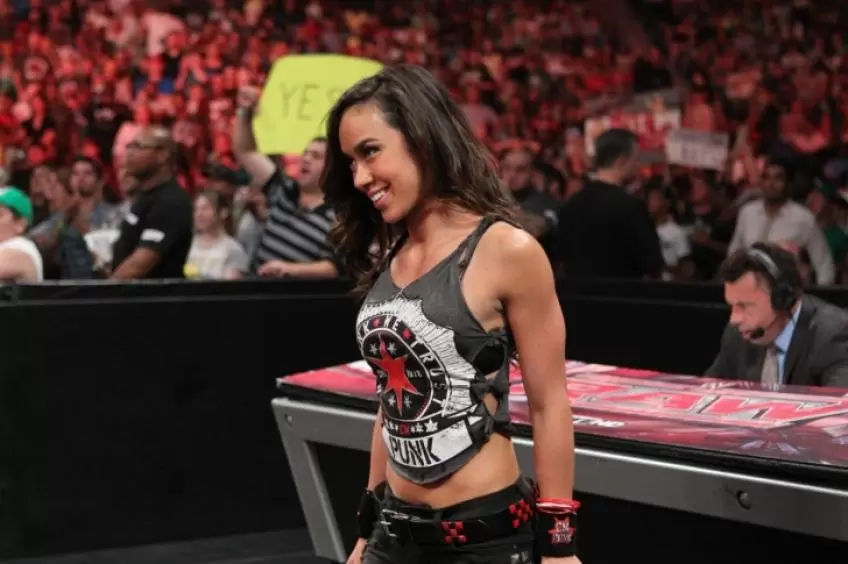 One of the biggest roars of recent years, arrived from a pro-wrestling audience, inside an arena in the United States, was certainly the one given to CM Punk, during his return to Chicago, to All Elite Wrestling. After years of absence from the WWE rings, with the Second City Savior having decided to completely abandon the world of pro-wrestling as he was treated by the McMahons and the family company, Punk decided to make his return to the rings of the federation of the Khans, going to upset what were the balances managed up to that moment by the AEW.
Since his debut in AEW, there has been an escalation of very important arrivals and debuts, from Bryan Danielson to Adam Cole, up to Keith Lee, with the latest twist at AEW which was instead the farewell of the vice-president, Cody Rhodes, who could do the reverse, returning to work in WWE.
Since his debut in the AEW rings, however, there has always been talk of the possible return of CM Punk's wife, the other former WWE athlete AJ Lee, who no longer treads the pro-wrestling rings after her husband's farewell.
AJ Lee's husband CM Punk noted that one of the main reasons why the former wrestler has failed to make her in-ring return over the past six years is because she has a neck injury.
AJ Lee talks about wrestling
"I just want to say, no," Punk said.
"Just because [of] her neck. The reason she stopped wrestling is because of her neck. She's got a bad neck, you know. I wouldn't want her to jeopardize [her] health and neither would she, so we'll put an end to that rumor right now".
In her latest interview with Freddie Prinze Jr for the iHeart Radio's Wrestling with Freddie program, the former WWE Divas champion wanted to talk about a possible return, given that one of the first questions anyone asks her, always focuses on the same topic.
When asked directly, AJ replied: "Opportunities in wrestling have rained down by the dozen in recent years but have never been ready. I'm not sure if physically, the fire is still here, but the art of wrestling has always stayed with me.
When I was a fan, women were always my favorite part of the show and I avoided seeing the boys' matches, instead preferring those of the girls." After her debut in the world of writing, coming after years in which AJ Lee was thinking of writing books, with such a novelty that it was also very much appreciated by fans, she seems increasingly distant from the world of pro-wrestling, although a debut in AEW, too, doesn't seem too far or impossible, given that the love for discipline has always remained in the heart of Punk's wife.