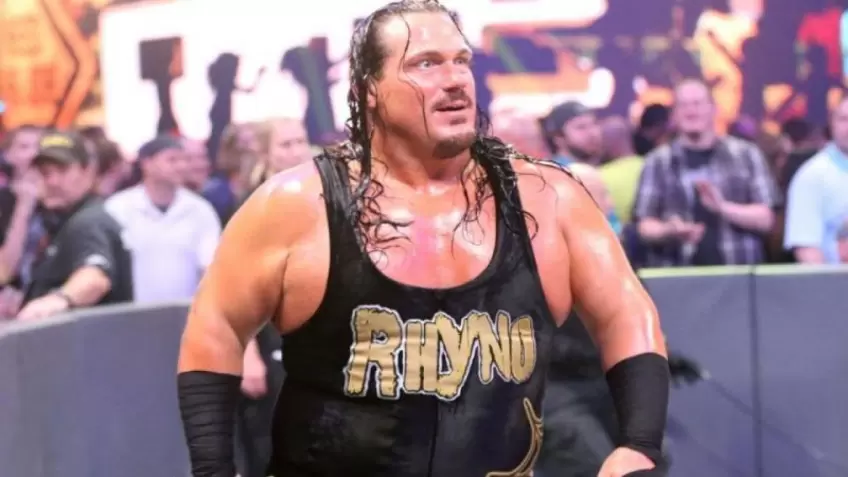 One of the most famous faces of Paul Hyman's ECW, who also became an excellent WWE mid-carder in the early 2000s, was undoubtedly Rhyno, who became very famous for his Spear, called Gore and became his trademark for years, too.
on the rings of TNA and the various independent companies where the athlete then worked away from WWE. In recent years, Rhyno had returned to work in the rings of the McMahon family, even winning a couple's title in Friday Night Smackdown, on his debut in the belts, in 2016, with the former ECW who managed to win them for the first time alongside Heath Slater.
Apparently, however, a few years after his titled victory, Rhyno would have decided of his own free will to leave WWE, despite the agreement that bound him to the company was his best deal ever signed with the McMahons. In his latest interview, however, Rhyno wanted to go back to talking about retirement and the timing that will most likely see him leave the wrestling scene, after more than 20 years of honorable service.
Rhyno was 'fired' from WWE's red brand on the December 3rd, 2018
Professional wrestling industry veteran Rhyno -- whose real name is Terrance Guido Gerin -- was 'fired' from WWE's red brand on the December 3rd, 2018 episode of WWE RAW.
Following his kayfabe firing from the WWE's RAW brand, the pro-wrestling community was set abuzz with rumors indicating that the WWE Universe may have seen the last of this veteran Superstar in the company. In his latest interview with interviewer Denise Salcedo, the former ECW champion and WWE duo champion wanted to talk about retirement, saying: "Today I am 27 years old in the world of wrestling.
I hope to have another five years in the wrestling business. I would like to go back slowly, moving into a role behind the scenes, where then I can be a producer. The compass always points north, but it doesn't tell you where only the hills and valleys, lakes and rivers and everything in between, so you have to go around them.
So my goal is five years and then I'll cross hills and valleys to get there. Along the way, I have worked with many people, including helping to enhance their careers, helping them with their travels and trying to give them the honor and respect they owed."
As only the great wrestlers have done, Rhyno has decided to retire after more than 30 years of career, with one of his historical colleagues, The Undertaker, who did the same thing only a few years ago, after 30 years of honorable service on the ring of the McMahon-owned company.