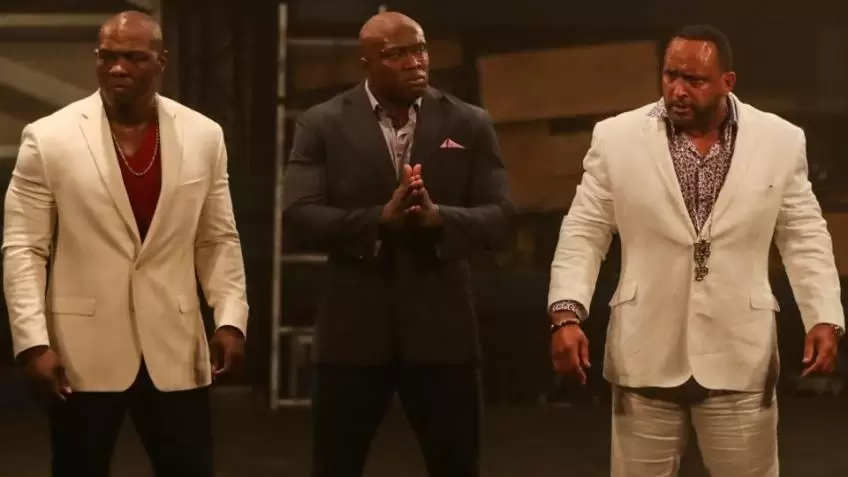 Very often, inside the WWE, rumors emerge that go on for weeks, without having a real confirmation in reality, with the journalists and fans of the WWE Universe who embroider on them for weeks and weeks, creating only smoke, when in actually "the roast", there really isn't.
So many times, from a voice of a certain type that emerged from the WWE backstage, a real soap opera is made, that even if it had a shred of foundation under it, it was still magnified by the insiders just to make a fuss and the case we are reporting to you today is not at all different from these mentioned.
The protagonist of this story is a former member of the Hurt Business of the former WWE Champion Bobby Lashley, who joined forces until a few months ago as well as with the faithful MVP, also with Cedric Alexander and Shelton Benjamin, whose traces have been lost for a while on WWE televisions.
After seeing Bobby Lashley disband the stable, after winning the tag team titles and the WWE title, the two athletes continued to fight for a while as a tag team, only to completely exit the scene after some contention here and there.
In the last few hours, false news had surfaced online that Shelton Benjamin had been released by WWE.
Shelton Benjamin responds to fans
After having read about his alleged dismissal by the McMahons, Shelton Benjamin has decided to put an end to all this fake news, writing through his official Twitter account: "I was not released from WWE.
Obviously I don't know where this fake news came from or where it started (probably Mia Yim) but for those who have held thanks to us but at the moment it is premature to worry about this thing." After seeing him return to Smackdown in 2017, after seven years of being away from the WWE rings, it seems that for Shelton Benjamin there are already more plans within the company, but the time for him to pack his bags has not yet arrived, not for now, apparently.
Shelton James Benjamin performed for the WWE from 2002 until his departure from the company in 2010. He has also competed for Ring Of Honor (ROH), New Japan Pro Wrestling (NJPW), as well as other promotions, and was rumoured to have signed with WWE last year.
The 6'2" former WWE Intercontinental, United States and tag-team champion suffered a torn rotator cuff in August of last year and recently addressed the fans regarding the same, claiming on March 30th that he's been medically cleared to return to the ring.
Shelton Benjamin
Shelton Benjamin's Potential WWE Return in New Role Hinted by Current Star
Shelton Benjamin Ponders WWE Hall of Fame Inductor Choices
Shelton Benjamin Hails WWE Star: 'He's Badass'
Shelton Benjamin Names Chad Gable as His Top WWE Colleague, Expresses High Respect
Former WWE star talks about Shelton Benjamin
Does Shelton Benjamin change his gimmick?