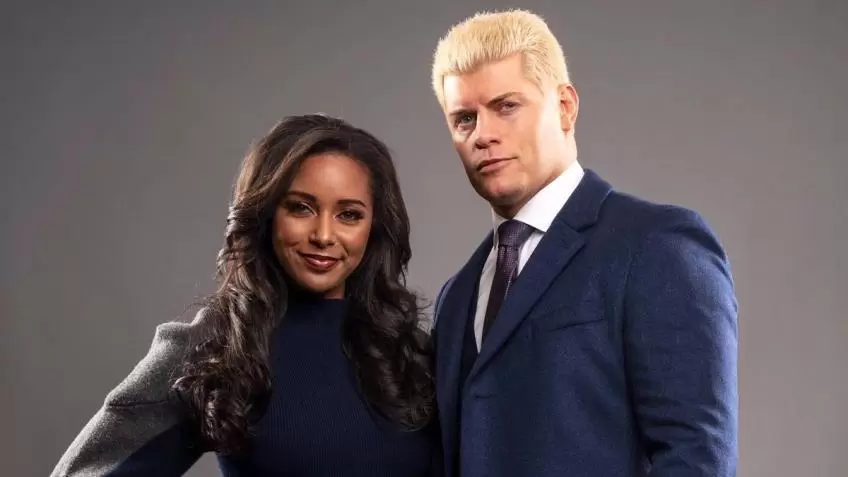 According to our colleagues at Fightful, while Brandi wasn't initially brought to the screen with her husband Cody Rhodes, she had "a lot of productive conversations" with several influential names over the Wrestlemania weekend.
It has also been pointed out that Brandi is continuing to work on her unscripted content about her and has continued her training journey in the ring. Initially, when there were many rumors about Cody's return to WWE, it was said that the company was not interested in having Brandi on its payroll as well, but as often happens in these situations, it could be a pack of two to "buy" For a company.
What is certain is that Brandi was backstage with their little daughter during her husband's return to Wrestlemania 38, with the woman sharing some photos of her on her social networks to let him know. Brandi's last televised match was a defeat to Anna Jay in the September 16, 2020 episode of Dynamite.
Since then, she has wrestled nearly a dozen matches on AEW Dark and Dark Elevation, defeating indie fighters like Kenzie Paige, KiLynn King and Robyn Renegade in singles matches. He also collaborated briefly with Red Velvet.
Backstage news on Cody Rhodes
We saw The Miz open up WWE RAW by inviting Cody Rhodes as a special guest on an edition of MizTV. However, the segment had some controversy mixed with The American Nightmare using a banned word in WWE.
Brandi Rhodes worked for WWE as a ring announcer until 2016. Taking the name of Eden, she made her debut in this role during Wrestlemania 31, eventually becoming the backup ring announcer for Raw, while Lilian Garcia was recovering from surgery.
On May 24, 2016, she was granted her release from WWE, just days after her husband Cody Rhodes requested her release. The two then, as we know, contributed to the founding of All Elite Wrestling and Brandi worked mostly behind the scenes, but she occasionally accompanied her husband to the ring and fought.
Who knows what her possible role in WWE might be right now. We await further details on this possible return. We also saw The Miz correct Cody Rhodes on his use of the word wrestlers by calling them superstars instead. For those unaware, Vince McMahon dislikes the term "belt" and has it banned from being utilized in the company.
The appropriate term is championships or titles with other banned words in the CEO's list, including 'wrestling,' 'DQ,' 'violence,' etc.