Are WWE women being asked to dress more sensual?
by
SIMONE BRUGNOLI
| VIEW 4987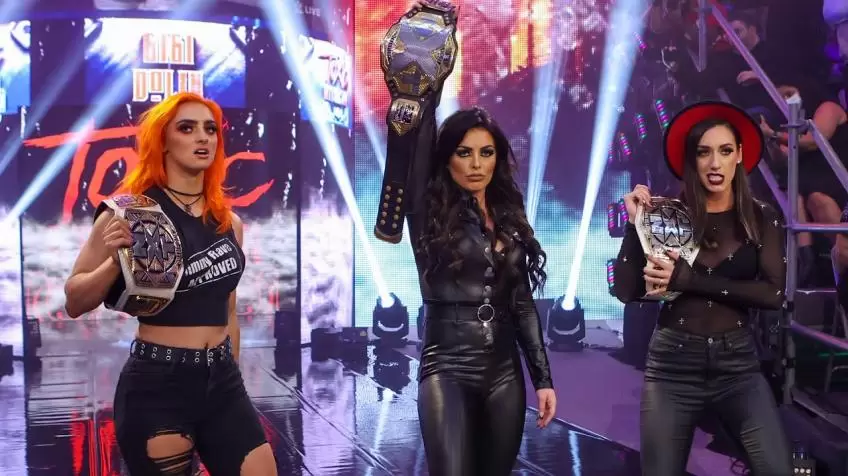 During her latest interview with Insight's Chris Van Vliet, whom we also covered extensively in two previous articles, the first where she talks about her last months at WWE and the second where she talks about the plans that were at stake for her prior to release, l former Ember Moon also said that management has asked women to dress more sensually like Mandy Rose.
"When you worry about something, not just for yourself, but for everyone involved, it hurts a lot more because, for so many years, I haven't focused on myself. I've been there for matches and for other people. . Being told that I did nothing wrong and that they took me off the TV for doing nothing wrong, it hurt me so much because I was so happy to go to work.
I remember when Shotzi left, went to my makeup artist and said, 'I'm so miserable.' We had to sit down during stupid encounters to talk about how we should dress sensually. I remember looking at someone else and laughing. I appeal to children.
I'm not going to wear shorts that show my fishnet butt, because we had a two-hour meeting on how to dress like Mandy Rose. This is not right. Mandy is absolutely phenomenal and an amazing person, but not everyone is Mandy Rose.
I started seeing this decay as soon as Hunter [Triple h] was gone. For the first part, we didn't know why, we just knew it wasn't there. I was so angry. I was sitting there thinking I didn't do anything wrong. I didn't piss Vince off.
They took Shotzi away, Hunter is gone. 'You promised me it wouldn't happen. You promised me that I would not get lost in the crowd."
Big changes in WWE
In an update of the well-known site Fightful, we see that these meetings were held in October 2021 together with the fashion expert Melanie Pace, who even made a post on Instagram writing: "A quick trip to Orlando!
Chat about fashion with the best at @wwenxt." The meetings were held under the guise of "fashion advice" and "fashion aid". It was noted by an NXT wrestler how this ran counter to the provisions previously given to NXT talent that they were encouraged to wear what they wanted.
or their merch at best. "Another talent stated how they were encouraged to dress similarly behind the scenes, and said it was not openly stated to" dress more sensual ", but that it was implied. Several roster members expressed displeasure with the meetings, and blamed WWE Talent Relations John Laurinaitis as soon as he regained power with his job, not least because Laurinaitis is known not to have a passion for women, shall we say, for not using a stronger term, even if it should be noted that his "guilt" has not been confirmed. Furthermore, the meetings were not compulsory and many women refused to attend.