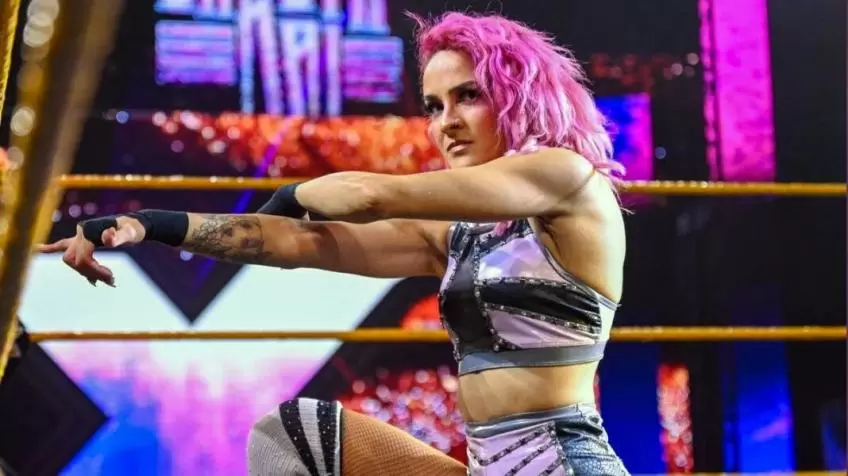 WWE went on to release another wave of names related to the NXT roster overnight, with numerous talents having been fired overnight, for no longer being part of the company's plans for the future. Among the many names fired, illustrious names such as those Dakota Kai, Dexter Lumis or Malcolm Bivens, the manager of the Diamond Mine, stable with Roderick Strong, have also been sent away.
The name that has certainly aroused the most hype of all, is that of the former NXT champion Dakota Kai, who had also been seen in numerous dark matches on the main roster and who seemed to have finished her stint at NXT, with the girl who instead she had joined the main roster for several months, but in the end on Raw and Smackdown, she never got there.
But why then did WWE want to do without Raquel Rodriguez's former tag team partner in the NXT ring? To explain it came to our aid the usual Dave Meltzer, who in his latest update of the Wrestling Observer, reported how WWE not only had no plans for the girl but did not even consider her "main roster merchandise."
Backstage news on Dakota Kai
As reported by the well-known journalist in his latest post-layoff update, Dakota Kai had been given several test matches last summer, with the girl who had taken part in some disputes with Aliyah on the main roster, to see what kind of hold.
had with the big audience on the main roster. Apparently, the management would not have liked the response they had on those occasions, with the giantess of NXT, Raquel Rodriguez who was called on the main roster a few months later and with Dakota who had instead been sent back to NXT.
According to what was also reported by the well-known site Fightful, it seems that Dakota Kai's contract was also close to its end and the girl had already expressed her not wanting to renew, with WWE taking the leap to release it immediately and not wait beyond, with a mutual desire for termination, which eventually came.
Former NXT Women's Tag Team Champion Dakota Kai was also not planning on renewing her contract with WWE. It's believed that she saw the release coming. Harland, AKA Parker Boudreaux, signed with the company after being hyped by fans as the next Brock Lesnar. However, coaches and officials informed Fightful that he didn't improve in the ring quite enough for their liking.