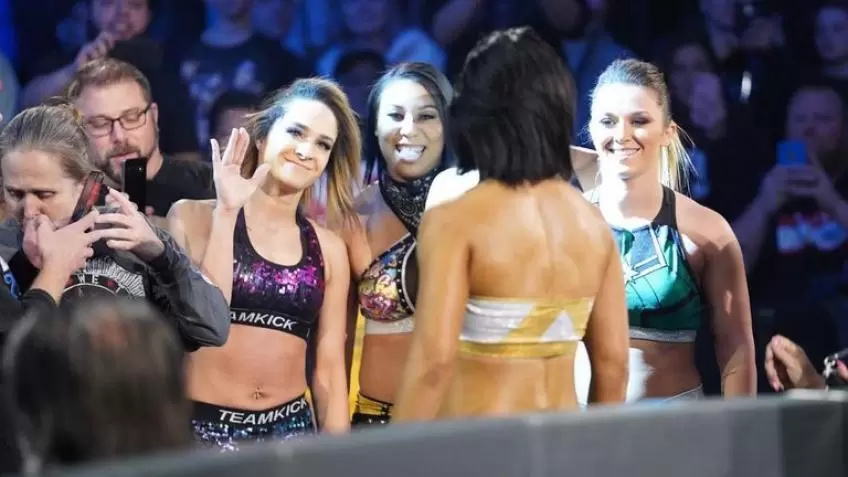 Unfortunately, on Friday evening news arrived that we are now used to expecting, but that always manages to surprise us in some way and sometimes even hurt us: the WWE has again released some talents. This time it was the NXT roster that was hit, which saw not only some wrestlers stolen from the management between NXT 2.0 and the Performance Center, but also other figures such as managers and referees.
One of these, perhaps the one inserted among the most prominent names, is Dakota Kai, who for years has made us dream of the development brand, bringing her character from the perfect babyface to the perfect heel that betrays her best friend for climbing towards success.
Dakota Kai is ready for the next chapter of her professional wrestling career.
Dakota Kai is ready for the next chapter of her career
Many were the messages sent to King Kota, as he sometimes called himself, which came not only from all parts of the world from fans but also from many friends and colleagues who shared their WWE experience with her.
Beth Phoenix, Raquel Rodriguez (Gonzalez), Shayna Baszler, Aja Smith, Natalya, Cora Jade ... these are just some of the names that invaded social media to express regret to see her go, underlining how much she was not only an amazing performer, but also a wonderful person always ready to help everyone.
In particular, they hit a couple of tweets that Bayley wrote, revealing how much the New Zealand wrestler has been a great support of her during her months of convalescence from the knee injury. "I can never fully express how much Dakota Kai has helped me through my trial regarding the injury.
She constantly monitors me, reassures me that what I feel is only temporary, and shares her experience with me so I don't feel alone", wrote The Role Model in her first tweet. Then he added: "... And Dakota is one of the main reasons why I was looking forward to getting back to health.
For the opportunity to fight with her, to work alongside her, to make history with her. Now I just have to be jealous of whoever gets there. We love you, Charlie! See you around." Gigi Dolin of Toxic Attraction took to social media on Friday to sing Kai's praises, going so far as to ask for a singles match against the former NXT Superstar in the future: "An absolute favorite of mine to work with.
When we meet again, @DakotaKai_WWE... I want a singles match *black heart emoji* *devil horn emoji*," Gigi Dolin tweeted.