Is WWE not exploiting the potential of Sasha Banks?
by
SIMONE BRUGNOLI
| VIEW 1348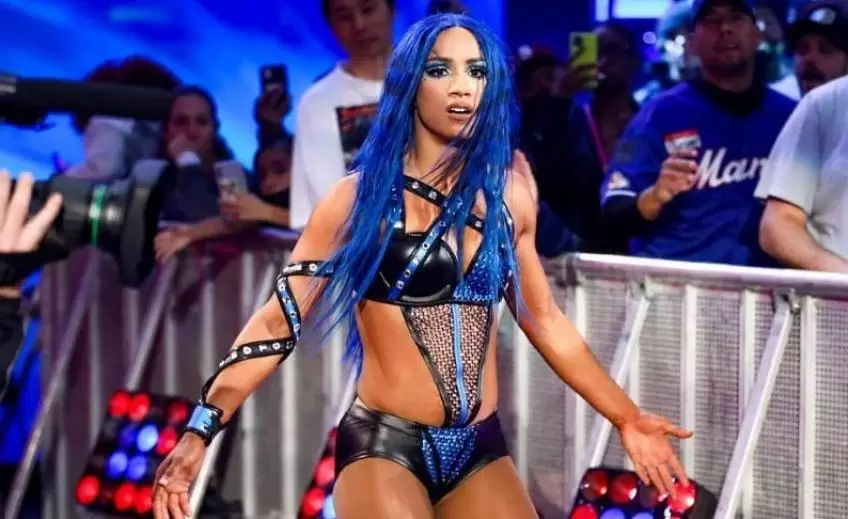 Sasha Banks is undoubtedly one of the most important female figures in world wrestling, having made a truly beautiful climb from her arrival at NXT, where she also won the belt, to her constant work on the WWE main roster.
We all know that Sasha Banks is part of the Four Horsewomen, four extraordinary workers who revolutionized the female scene in the Stamford-based company. Sasha also won several belts and was the first black woman alongside Bianca Belair to fight in the Wrestlemania main event.
When her path seemed well defined for her participation in Wrestlemania 38 or a challenge against the champion of the blue brand Charlotte Flair, Ronda Rousey arrived to change plans and The Boss ended up in the couple category with Naomi.
Backstage news on Sasha Banks
In Busted Open's The Master's Class, Bully Ray named Sasha Banks as the female star she would pick if she started a pro wrestling promotion today. The Hall of Famer thinks her potential is not being exploited well by the McMahons.
"Sasha is capable in the ring, Sasha has the look, Sasha is good at the microphone. I'm a huge fan of Sasha, and I don't think they've used her potential nearly as much as I think they can. For some reason. I know she's a champion of four or five times, but I think Sasha could be a big star like Charlotte.
I think it's all there." Then he also added that she thinks Charlotte is currently totally better than everyone on the roster because Banks has been overshadowed by WWE. However, the Hall of Famer believes The Boss also has a unique appeal for his appearance on The Mandalorian.
As we said before, Sasha Banks is now the pairing champion alongside Naomi and producer TJ Wilson likes that: "It's nice to see where they both have come in seven years. Naomi is one of those talents that you can put anywhere […] Sasha I think she is very special.
We work well together. Sasha is very special because I saw her come up from NXT. I have seen her growth as a performer. It's nice for me to see that she and Naomi are a team." At WrestleMania 38, Banks got her first win at WWE's biggest show of the year, capturing the Women's Tag Team Titles with Naomi.
A moment that The Boss says beats wrestling SmackDown Women's Champion Charlotte Flair any day. "I mean, the stars were all aligned to win my first ever WrestleMania — did you hear that? Me, Sasha Banks winning my first ever WrestleMania this past weekend! This is so meant to be," Sasha Banks declared.