Roman Reigns argues with a child in a live event
by
SIMONE BRUGNOLI
| VIEW 9163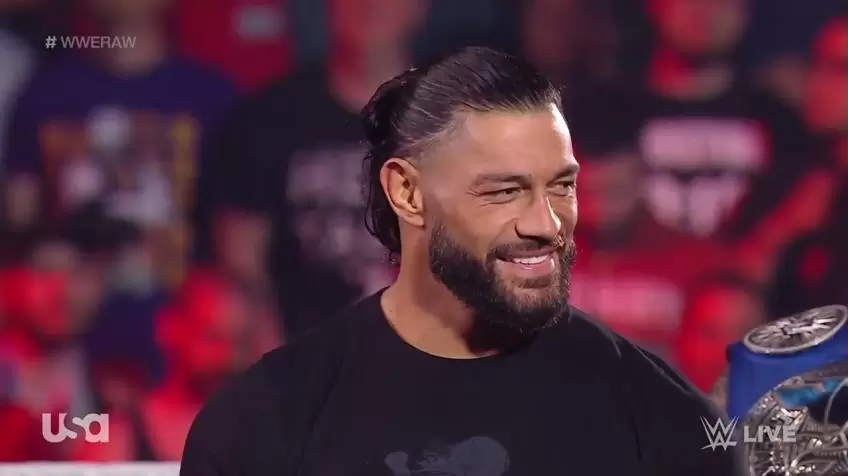 In the latest WWE live event held in Trenton, a one-on-one match was staged between WWE Universal Undisputed Champion, Roman Reigns and two-time WWE Champion,
Drew McIntyre
. The show's results saw Ricochet defending the Intercontinental title against Jinder Mahal and Sami Zayn, Theory defending the US belt against Finn Balor, Cody Rhodes defeating Sethe Rollins again, and then watching a KO Show transformed into a 3 vs.
3 Tag Team match in which Riddle and the New Day defeated Kevin Owens and the Usos. The main event obviously saw the match mentioned at the beginning of the news in which Roman defended his double title against Drew. Waiting to understand if this rivalry will actually continue its course, perhaps managing to last until the European PPV Clash at the Castle, of which the official poster was revealed recently, there is a curious segment recorded by a fan of his own during this live event and a few minutes ago shared by the official WWE Twitter profile.
During the main event, Roman Reigns was verbally attacked with some "digs" by a small fan present in the front row. Reigns has been able to hold the game by responding often and willingly with the right tones.
What's next for Roman Reigns?
Roman Reigns will not be defending the WWE Universal Championship at the upcoming Hell in a Cell event.
However, he is expected to defend the title at Money in the Bank, which will take place on July 2 in Las Vegas. But it looks like Drew McIntyre is not his planned opponent. He stated that WWE is saving a match between Reigns and McIntyre for Clash at the Castle, which will take place in the United Kingdom.
The current options for Reigns' opponents for MITB are Bobby Lashley and Randy Orton. Reigns had recently suggested that he would be cutting down on his WWE schedule at WrestleMania Backlash. The announcement came as a shocker but the wrestler himself looked to be sure about his decision.
Roman Reigns
Roman Reigns
Universal Champion