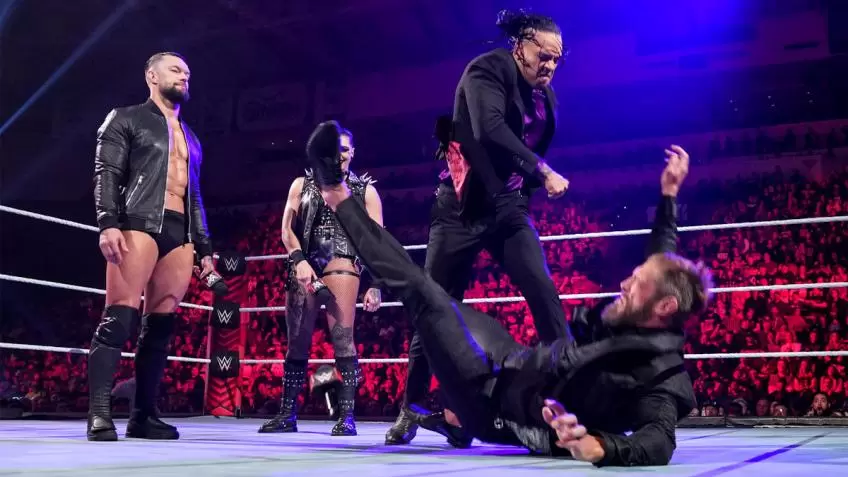 In the latest episode of Monday Night Raw, WWE Hall Of Famer Edge was kicked out of his stable, Judgment Day, which he formed with Damian Priest and Rhea Ripley, also welcoming Finn Bálor who brutally attacked him.
WWE, following this attack that landed Edge, in today's episode of WWE The Bump wanted to provide fans with a medical update: the Rated R Superstar suffered a fracture of the orbital floor. It is unknown when Edge will return to the ring, although WWE internally moved Edge to the babyface side of the red show roster after the attack.
In addition, Edge had also refused to take a certain path with the stable.
New details on Edge
Jim Cornette recently spoke very highly of this stable and its now-former leader: "With this, Edge is a neighbor to the Hall of Famer, former multi-time champion, top guy for 20 years.
He has credibility, he looks good and he does his job. He's an opportunity and anyone who wants to come with him can sit under his learning tree, and of course, since he's been one of the biggest names in the business for the past 20 years, they might want to.
And look at the gaze of the other people he is surrounding himself with, they all look like stars and have a certain charisma." Even Rhea Ripley, a member of the group, described him this way: "Edge is an incredible talent and he has gone through so many different matches and he has done so many things in this company and I intend to learn a lot from him in the coming months if not years.
I am very excited to work with him and he can definitely help me climb the ladder very quickly. He knows a lot about this business and I am very excited to work with him as I am looking forward to learning all the lessons he is going to teach me along the way.
It will be a huge learning curve for me and I am very excited." The WWE Universe had mixed reactions to Finn Balor's latest tweet. Some fans warned The Prince of possible repercussions, whereas some demanded a match between The Demon King and The Rated-R Superstar at SummerSlam.
However, speaking on Busted Open Radio, Bully admitted that WWE could've pulled off the same angle the night before at Hell in a Cell. He also mentioned that The Judgment Day's promo on RAW felt a 'little forced': "The promo beforehand felt a little forced, I'm saying to myself, 'If Finn Balor wanted to be a part of the Judgment Day so bad, why make wait for Monday Night RAW? Why not have done it the night before at Hell in a Cell? Finn, AJ, and Liv lost the match, why not have had Finn turn the night before, that would've made a lot more sense. But, you never know when these creative decisions were made."