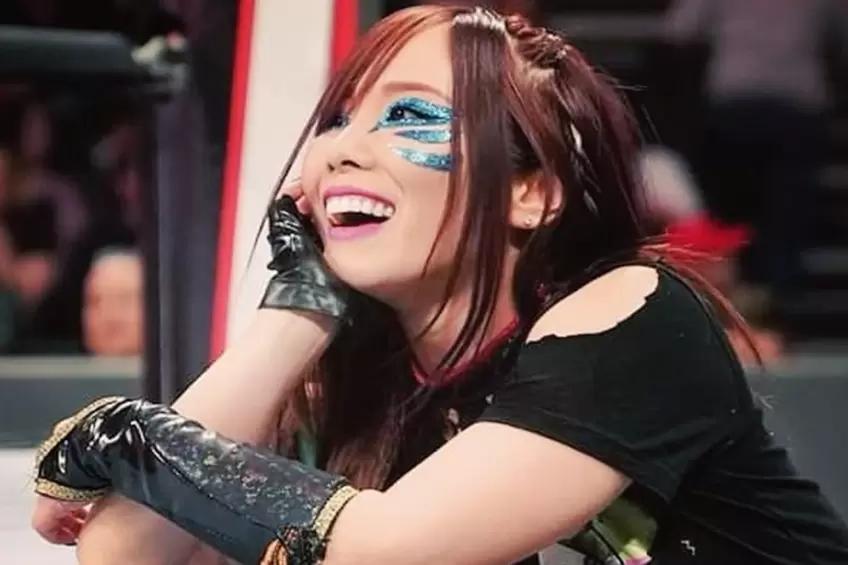 Kairi Sane was a popular star in the WWE, and she recently spoke about her WWE exit. Kairi was one of the only Japanese wrestlers in the WWE. She quickly formed a tag team with Asuka, who was a very well-known WWE Superstar before Kairi joined.
Kairi's career in the WWE lasted for five years. She won the Mae Young Classic tournament, the NXT Women's Title and the Women's Tag Team Title. She spent most of her time with Asuka as the Kabuki Warriors during her last few months.
She is now known as KAIRI in Japan. KAIRI, during her last few months, took the role of a WWE Ambassador and trainer in Japan. WWE was looking to expand into Asia at that time. KAIRI exited the WWE after her contract expired in 2021.
Kairi Sane Speaks About Her Relationship With Vince McMahon
As soon as she returned to Japan, she joined World Wonder Ring Stardom. This was the promotion where she actually began her career at in 2011. She also started living with her husband again, who she married in February 2020 and was in a long-distance relationship before.
KAIRI recently spoke about her relationship with the WWE Chairman, Vince McMahon. She spoke about it on Entamenext. "I think he is very unusual," KAIRI said. "Vince (McMahon, Chairman and CEO of WWE) also smiled and said, 'If you want to come back, come back to America anytime.' "Vince is very enthusiastic about his work and is still at the forefront of the field.
He always gave me and Asuka-san a kind voice, although he sometimes gave strict guidance and training to the players and staff in some games". KAIRI has won the World of Stardom Title before in her career. Her last match in WWE took place on the 20th of July, 2020.
She fought Bayley that night and won. The match took place at the WWE Performance Center during the COVID-19 pandemic. Her most recent match for World Wonder Ring Stardom took place on the 28th of May, 2022. She was teamed with Miyu Amasaki and Utami Hayashishita in a tag team match to fight the Stardom Flashing Champions.
Kairi Sane was known for her extremely good in-ring abilities and was extremely charming which is the reason why many people liked her. As she did not know English very well, she wasn't known for her promo skills.