Is The Rock's daughter ready to make her WWE debut?
by
SIMONE BRUGNOLI
| VIEW 2847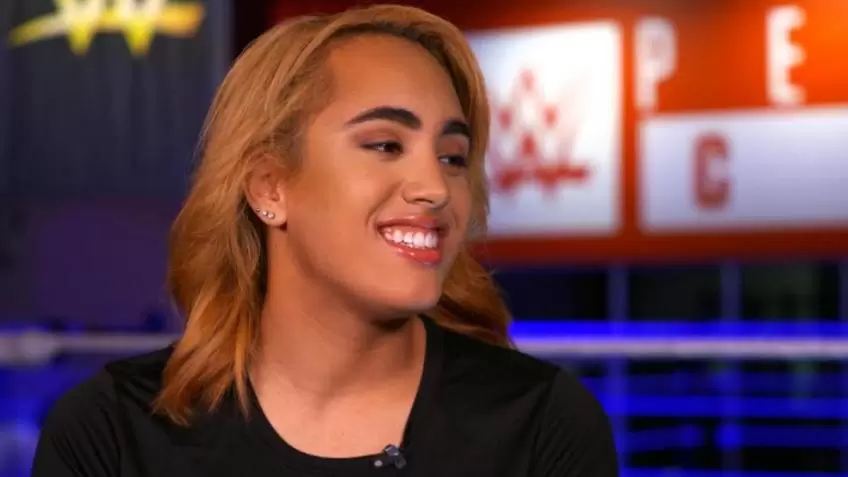 At the end of May Simone Johnson, the young daughter of The Rock who decided to follow in her father's footsteps in the ring, changed her name on Twitter to "@AvaRaineWWE", making us understand that that will be her name from now on in WWE.
In fact, after some knee problems, it seems that everything is ready for her debut in the company, with the girl who also posted some photos of her new look, with her hair that is now black with two deep red locks on the front.
In one of the two posts with the new look, the wrestler wrote: "Happy NXT Tuesday. Thank you for being my personal photographer @sofiacromwell", with her posing in front of an NXT 2.0 backstage screen.
The Rock is a wrestling legend
The 20-year-old fourth-generation Superstar was handed the name Ava Raine last month and has since been pushing towards her in-ring debut with the company.
The daughter of wrestling legend The Rock showed off her new hairstyle where she has colored the front of her hair red and broken up her traditional black hair to stand out. We also let you know that the name change had sparked a controversy, with a journalist who wrote: "Not representing Arianna Grace as the daughter of Santino Marella is one thing.
Giving Simone Johnson, THE ROCK's daughter, a new name is completely absurd. I'll keep my judgment until her debut, but if WWE doesn't recognize that her father is The Rock it's ridiculous." And the girl who replied: "I probably sound like a broken record and I hope this is the last time I'll mention that, but I don't understand why people being portrayed as individuals separated by their family name is such a topic.
switched on. A name does not discredit any previous results from any family. I could build a whole career around my father and people would criticize me anyway." Now we just have to wait and see when this long-awaited debut takes place which certainly puts a lot of pressure on Ava as she comes from a prestigious family in the world of professional wrestling.
WWE recently presented an NXT Women's Breakout Tournament that Johnson could have participated in, but it appears that the company opted to wait. The Rock's oldest daughter's in-ring debut will be something that the world will be waiting to see all on its own. Outside WWE, The People's Champ is known by his actual name, Dwayne Johnson.