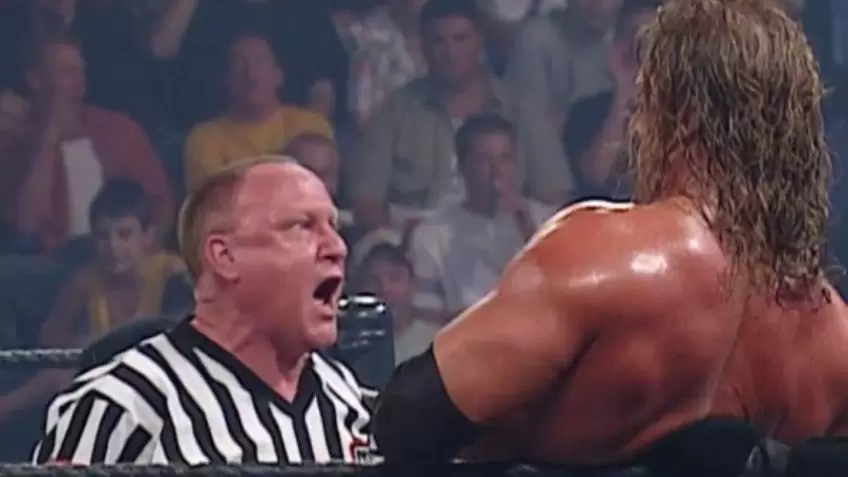 A few weeks ago we brought you the news of the unfortunately poor state of health of Dave Hebner, brother of Earl, both of whom were referees of the WWE, who over the years had worked with the most disparate world companies, from WCW to TNA, passing through the
Aew
and other independent American companies.
In our news we talked about how the physical condition of the former referee had worsened considerably in recent years, due to a now terminal illness, with several historical friends who had gone to visit the former WWE professional, because they knew that he had remained by now.
little to live. Eventually the terrible news came, with Earl's brother Dave leaving us at the age of 73, with the news being released by the Cauliflower Alley Club, which includes wrestlers and insiders. of the most important pro-wrestling world ever.
Dave Hebner began his career in the late 70's
This is the statement arrived only a few hours ago regarding the disappearance of the historic WWE referee: "The CAC is saddened to learn that legendary referee Dave Hebner has passed away at the age of 73.
We send our sincere condolences to his family and friends during this very difficult time. RIP Dave." After years away from the world of pro-wrestling for personal problems, in the end a long illness ended the life of Earl's twin brother, who until recently was still refereeing in the rings all over the world.
of pro-wrestling, with his face that will always remain historic, especially in WWE, where he starred together with Vince McMahon and Shawn Michaels, of the very famous Screwjob in Montreal featuring Bret Hart, with the title of heavyweight champion of the then WWF that was snatched from him, so as not to make him go away from the company with the belt, to then appear on the WCW televisions.
Another great piece of pro wrestling history goes away, with the new generations having learned and will continue to learn so much, from these distinguished professionals. Our warmest condolences go to the Hebner family and to Dave's loved ones from the entire WorldWrestling editorial team.
Hebner began his career on the East Coast in the late 70's before making his move to the World Wrestling Federation. It was very timely, as his emergence in the company also coincided with the promotion's rise to international prominence. As time passed, he worked his way up the company's ladder and became one of its top officials.