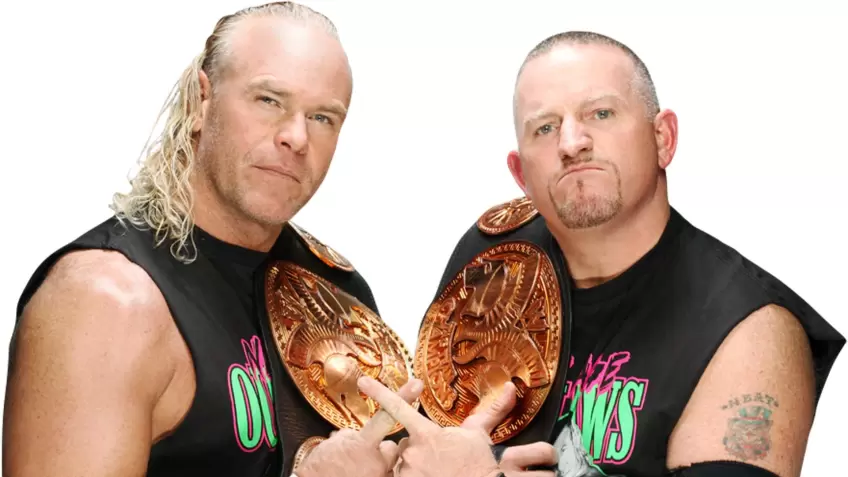 Road Dogg is a WWE Hall of Famer, and he spoke about why he couldn't work for a very long time at Smackdown. Road Dogg spent 20 years of his life working for the WWE in some capacity. He is mostly known for being a very important member of Degeneration X.
He recently spoke to Chris Van Vliet about struggling with backstage roles after his in-ring career ended.
Road Dogg Talks About His Multiple Runs With The WWE
"I couldn't keep up with it," James said. "I couldn't keep up with it and that's the truth.
That's all there was to it. I went to him and I said, 'Hey, I feel like I'm losing my serenity, my sobriety. Like, I'm white-knuckling my sobriety right now 'cause I'm just on-call all the time and everything, my whole life was 'SmackDown', it was 'SmackDown', and that's how you have to be in the WWE.
You're married to it, and it got hard and I couldn't hang, and so I went to 'NXT' where I thought I could skate for a little while and I did, but then they needed, for business decisions, to trim some fat," he said.
Road Dogg made his WWE return in 2011. He became a WWE producer at that time. That started his 10-year run with the company that saw him take a variety of roles. He even joined the writing team behind the scenes and reformed the New Age Outlaws with Billy Gunn.
As the New Age Outlaws, Road Dogg and Billy Gunn captured the World Tag Team Titles once. In 2019, Road Dogg entered the WWE Hall of Fame as a member of Degeneration X. "Look, I called him and I said, 'Hey, thank you,'" James said about Vince McMahon.
"Cause not only did he pay me for ten years and give me ten years of quality life experiences — he sent me to rehab for free and saved my life, and he did the same for my brother, you know what I mean? You're bitter at that guy? Something is wrong with you, and again, going back to the sobriety, that's what I'm trying to figure out.
'When is something wrong with me and can I fix that?'" Before he joined the WWE, Road Dogg was part of the United States Marine Corps. His father is the legendary Bob Armstrong.