Karrion Kross wanted to try mixed martial arts
by
SIMONE BRUGNOLI
| VIEW 410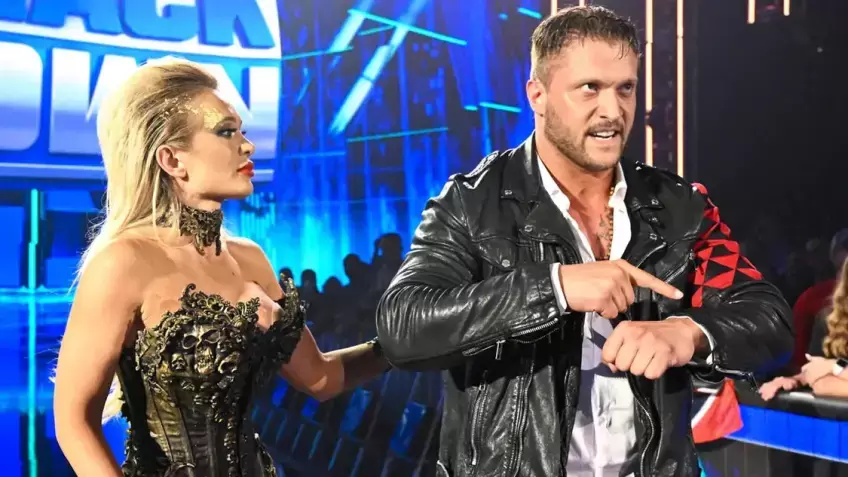 It has now been several weeks since Karrion Kross' shock return to WWE with her partner Scarlett. The former two-time NXT Champion attacked
Drew Mcintyre
, presenting himself in a very different way compared to the past management had on the main roster at the hands of Vince McMahon.
Kross's return was strongly supported by Triple H, now head of the creative department at WWE. Apparently, though, Kross was exploring other options before returning to WWE. Speaking to After the Bell, podcast by Corey Graves, he said: "Daniel Gracie, one of our Brazilian jiu-jitsu instructors, advised me to move to Philadelphia and fight in the UFC.
I've thought about it for a long time. But that's not all, at one point I also spoke with David Feldman of the Bare Knuckle Fighting Championship and I was about to sign a contract for three matches."
Backstage news on Karrion Kross
Karrion Kross added: "There were other options on the table as well, including being able to take part in television and film projects.
Then I got Hunter's call out of nowhere and everything changed. If we had accepted these projects, you might not have seen our return to WWE. "With Triple H in charge, Kross will undoubtedly receive a push from the main eventer.
Although he has targeted Drew and Roman, however, at the moment there is no involvement of him in the main event of Clash at the Castle, which will therefore remain a "one on one" clash between the Scotsman and the "Tribal Chief".
Kross, however, could be the great protagonist of Extreme Rules, Premium Live Event scheduled for October (and where the presence of Roman Reigns is not advertised). The former NXT Champion ended up on the firing line in November 2021, but he never had harsh words towards WWE.
Indeed, his firing was seen as a blessing in disguise, allowing him to recharge his batteries and do more before getting back into action stronger than ever. WWE Hall of Famer Booker T felt that Karrion Kross could've been a fantastic addition to AEW.
"I mean, me personally, I like it, man. I like it a lot. I wasn't a fan to see Kariron Kross leave WWE because I thought he would be a huge pickup for AEW. I don't know how that did not come to fruition, him actually being a part of that crew over there. But, I tell you what, I'm, I'm liking it [Kross' return]," said Booker T.
Karrion Kross