Ricky Starks on his pose and whether Michael Jackson is the inspiration for it
by
SEAD DEDOVIC
| VIEW 451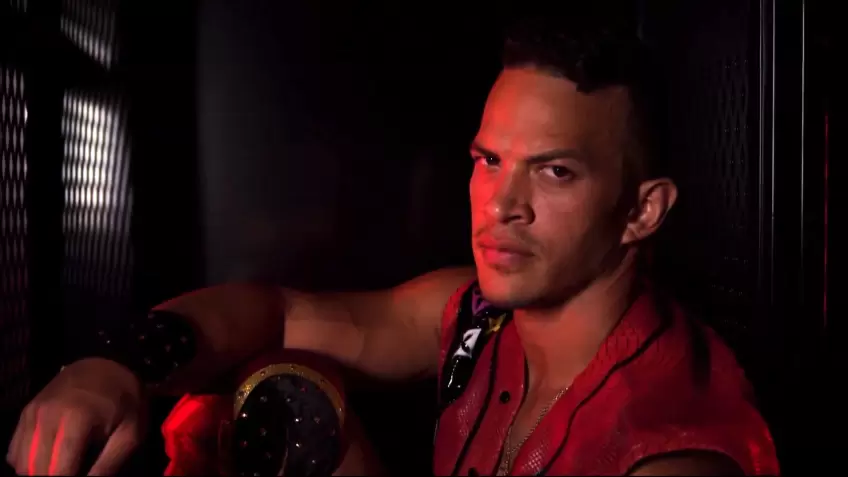 Ricky Starks is a big star, whose popularity is growing more and more every day. Starks impressed his fans with his performances, and many expect the best from him in the coming period. In an interview with the Bleacher Report AMA, Starks talked about his pose, and reporters were interested in whether Michael Jackson was his inspiration for it.
"No. I am not a Michael Jackson fan. I am a Prince fan. If anything, not to say MJ isn't good but anything past 'Off The Wall' I do not care for. My taunt came from when I was younger. I would grab my head when I was feeling good about myself or some food was good.
I saw a picture of it recently and it kind of stuck when I started doing it. It's just one of those moments you feel when you're doing something good and feeling right. It's like one of those statue poses in the Greek or Roman era,"-Starks said, as quoted by PWmania.com.
Ricky Starks: I definitely think going for the AEW World Title
His next challenge will be Powerhouse Hobbs, and he wants to get to the AEW World Title. Ricky Starks is full of confidence and is aware of his qualities. There is no opponent that poses a threat to him, and it is this mentality that makes Starks one of the best.
We will see how much he can do in the coming period. "I definitely think going for the Aew World Title and going for the TNT Title as well. It's been a long time coming with me and things have been brewing. I don't think of myself as an up-and-coming star.
I hate that word because I'm a current star. It's just a matter of putting the pen to paper and really just proving my worth, which I've been doing since 2020".