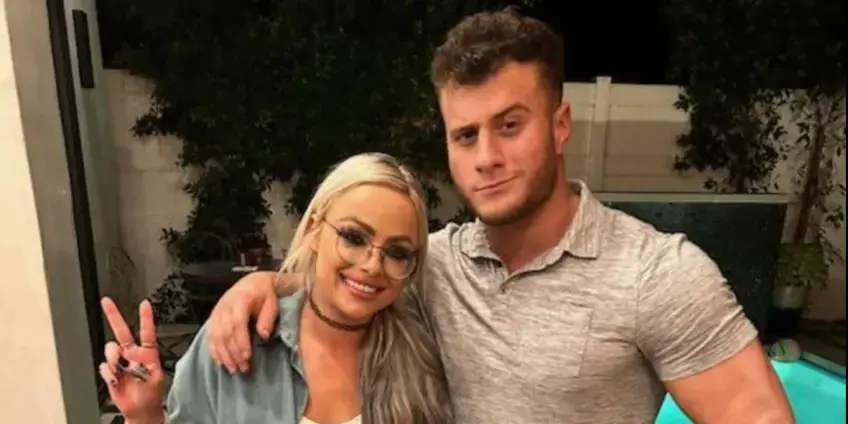 Yesterday WWE and AEW fans joined in celebrating two of the most spotlighted wrestlers in the two companies, commenting very actively under a photo they both posted on Twitter. We're talking about current SmackDown champion Liv Morgan, who is preparing to face Ronda Rousey at Extreme Rules in an Extreme Rules Match on October 8, and MJF, who has recently rejoined Khan's partner after several months away from the scene.
The two shared a photo embraced in the garden of a house, probably in an evening with friends, with the ex Riott Squad who wrote: "Better than you", or "Better than you", which is part of the phrase that represents MJF "Better than you and you know it", while the wrestler AEW wrote on the same photo: "Watch Me," or "Look at me", a phrase instead characteristic of Liv.
As Fightful also tells us: "Max and Liv share some similarities. Both hail from the New York / New Jersey area, and both hold multiple wins over notable former UFC Fighters. Max holds two wins over CM Punk while Morgan has defeated Ronda Rousey twice and holds one win over Shayna Baszler."
Liv Morgan and MJF together
In life they say "never say never" for a reason, but for now Maxwell Jacob Friedman seems glued to All Elite Wrestling until 2024, with Tony Khan who has decided to increase his salary, but not to extend his contract.
Apparently the wrestler and the president have managed to iron out their past differences, by signing a new agreement that is now worth over a million dollars a year, a hefty sum that is certainly deserved given the masterful work he has done in the company.
of Jacksonville. We just have to wait until 2024 to find out if Liv Morgan and MJF will be in the same company. AEW star MJF recently spoke about WWE veteran Triple H, expressing a rather unique take on an apparent similarity between them.
Speaking about the veteran on Barstool Sports' Rasslin', MJF pointed out an interesting similarity between the two. "Great guy, great guy. Honestly, I have a very large nose as well, and I think it has something to do with the amount of talent you have in the wrestling business".
Speaking on The MMA Hour, MJF admitted that the WWE programming under the new regime has been enjoyable. "I think it's better and it's really good and I think our product is also better..." said Friedman. "But I think to say that kind of spits on the legacy of what VKM created."