Raquel Rodriguez expresses a very strong opinion
by
SIMONE BRUGNOLI
| VIEW 714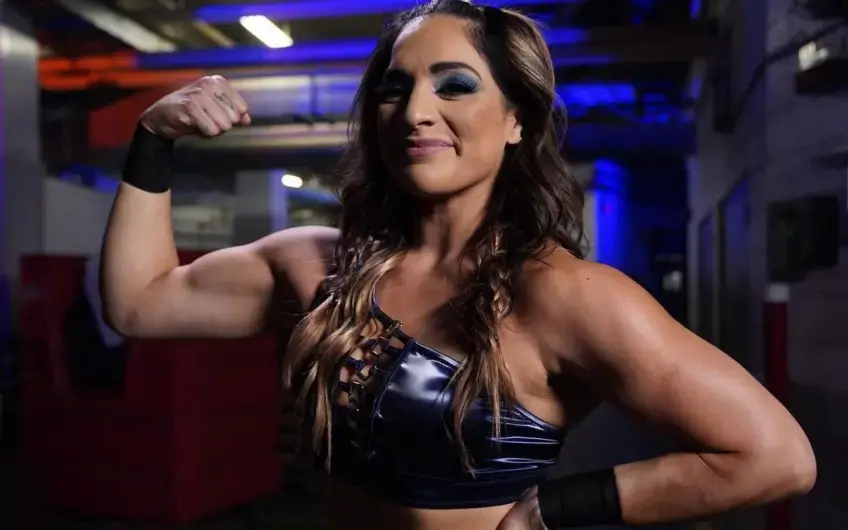 Raquel Rodriguez is one of the new faces we've seen climbing from NXT to SmackDown this year. Considered one of the best wrestlers within the federation, Rodriguez won an NXT Women's Champion, two NXT Women's Tag Team Championships, the first edition of the Women's
Dusty Rhodes
Tag Team Classic and in the Main Roster she once won the Women's Tag Team Championship with Aliyah.
Therefore, you look forward to a bright future for the '91 class athlete. According to Raquel, this bright future is not only for her but also for the entire female WWE team.
Backstage news on Raquel Rodriguez
Speaking at NBC Sports Boston, Raquel Rodriguez made no secret of her gratitude for attending Crown Jewel, which will be held in Saudi Arabia.
The former duo champion said she firmly believes she can fight or see women wrestle in the main event of a show in Saudi Arabia: "When we went to Saudi Arabia for the last Premium Live Event, I was very happy to participate in the show itself as numerous women attended and there was a huge representation of the female roster there.
It was great. Once again, I'm thrilled to be attending Crown Jewel and I'm also pretty sure that someday women will have a real Main Event at one of the next Crown Jewel. I'm sure." Also during the interview with NBC Sports Boston, Raquel Rodriguez talked about the possibility of winning the women's Royal Rumble in her native state, Texas: "I'll tell you, I'm starting to train intensely now, we will all give our best.
in San Antonio, Texas. I'm really excited, WWE has been to Austin, Houston and now San Antonio will host an event of this magnitude, I really hope to be a part of it and possibly eliminate as many opponents as possible and win right in front of my family and friends.
It would be a dream come true. Raquel Rodriguez hopes to see more history made for the women in WWE soon. "I think that would be something so great for the women's division especially because we have so much diversity in the women's division," Raquel Rodriguez said.
"We have women from all over the world, from all over the country, from different backgrounds, different ethnicities. I think having an Intercontinental Championship, having a North American Championship for the women would be something that would be just a huge leap forward for the women's division in wrestling in general."
Raquel Rodriguez
Smackdown