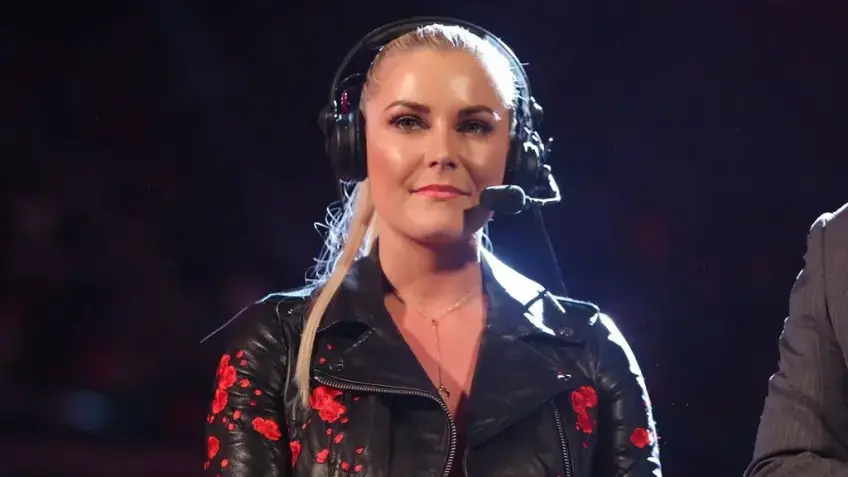 It's been a few weeks now that Renee Paquette, former Renee Young in WWE, joined All Elite Wrestling to continue her work as a backstage interviewer, getting involved a lot with the company and doing an extraordinary job as always.
During her podcast The Sessions, she explained just why she decided to sign with AEW: "I missed being around professional wrestling. I missed the television aspect of doing things, "he said, before admitting that he loves working from home and doing his own podcast."
I miss the audience, I miss the lights, the clothes, and the look of putting on. a real show." But of course, there had been rumors that WWE was interested in getting her back with Stephanie McMahon and Triple H's new regime, although considering the fact that she has a baby girl and is married to Jon Moxley, that was more likely.
still chose All Elite Wrestling as a new job.
WWE was interested in Renee Paquette
Speaking with Vickie Guerrero on the Excuse Me podcast, Renee Paquette confirmed that she spoke to WWE before signing with AEW: "I had spoken to WWE, which was leaked before I was able to debut in AEW.
I've had conversations with WWE about all the things going on there. The more I was there thinking and trying to understand how things were and what I should expect from the future, the more I said to myself: 'No, I want to be in AEW.'
I want to be part of this growing and developing company. I want to help out. I want to help, by whatever means I own, to make things better in this place, I want to do a good job, I want to be traveling with my husband, which makes life easier.
I was more inclined to this thing and Jon and I were more convinced of it. This was one of those first big moments: 'We have to make a decision as a family.' Not that I can't do what I want, it would have been okay, but in the family we have conversations about what makes the most sense for everyone."
Happy with her new life post-WWE, Renee Paquette explained that she's the type of person who always thinks about what to do next. "I'm constantly working, which is great. And you always want to have a busy schedule, that's the way I feel.
I think one thing that I've learned over the course of the last year-and-a-half is patience. When I first left WWE, I was thinking 'what am I going to do? What makes the most sense?' and kind of figuring that maybe I'll go work for another network, or another studio somewhere."