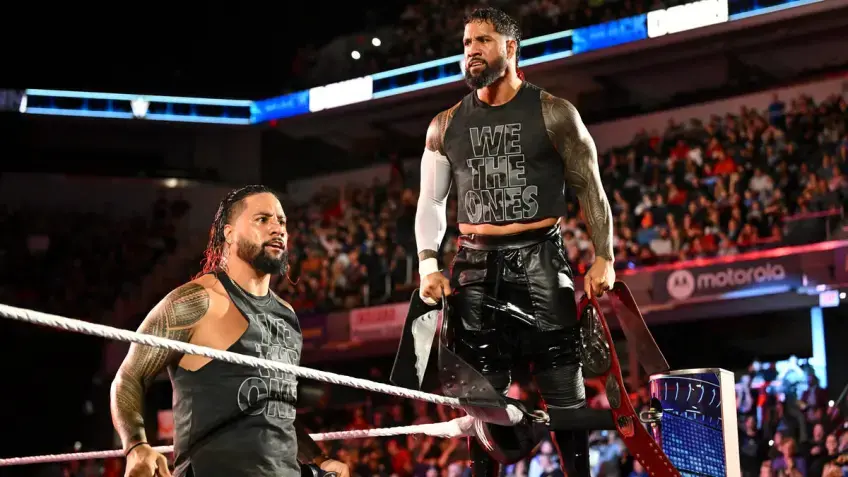 On the occasion of WWE Crown Jewel, the Usos defended their couple belts, which we remind you to be both those of Raw and SmackDown, against the Brawling Brutes, already knowing that then in SmackDown they would face the New Day that had qualified for groped to take away the gold.
In fact, in the episode aired a few weeks ago, the two teams got on the square, demonstrating why they are two of the best tag teams in WWE history and in the end it was Jimmy and Jey Uso who won and kept their belts, both in the penultimate ppv than at Smackdown.
This victory allowed the twins to write the history of the company by becoming the longest-running tag team champions in WWE history in just a few days. Their current run was after Smackdown of 481 days, while the record, held by their challengers until a few days ago, the New Day, was 483 days and given that the two did not defend the titles even at the Survivor Series, the record they surpassed it abundantly.
Backstage news on Jey Uso
At Crown Jewel, we had seen how Jey Uso was spotted in the ring wearing a conspicuous arm bandage, with one of his wrists starting to freak out, and with the athlete who would have to undergo several tests to see if he had found a fracture in some match or in training or another type of injury.
Furthermore, during last night's ppv, Jey was engaged in the male War Games which closed the event, with Jey and his twin brother who, together with the rest of the Bloodline, gave a lot of reason against the faces of the Brawling Brutes , Drew McIntyre and Kevin Owens.
Apparently, Jey would have come out battered again from his match this time, with the same athlete who would have been heard during a phase of the match telling his teammates that he has a possible broken hand. The injury in question would have nothing to do with the old problem, which was instead on his wrist.
In the end, the Samoans of Bloodline won the match, with Jey Uso bringing the pin for his team, but at the time of his possible injury we still don't know anything, so we just have to wait and see if they come out. further updates on the matter.
Former WWE writer Vince Russo recently stated that Jey Uso should get a win over Sami Zayn if the two Bloodline members happen to collide inside the ring. "But now Sami is playing a character on a wrestling show, and he's different, and he's very, very entertaining.
Now, if I looked at the cards that I have, Sami doesn't need to be a champion. He's over. If he continues to do what he's doing, he'll be over. I think Jey needs it," said Vince Russo.